Initial diagnosis: Borussia Dortmund star Marco Reus has torn ankle ligaments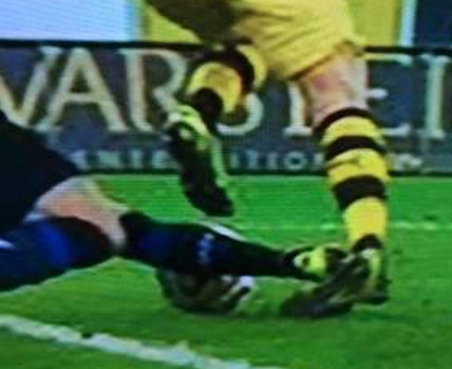 What a huge blow for Marco Reus and Borussia Dortmund…
The initial pictures looked particularly grim, the first prognosis is about as bad as you could expect.
A poor tackle from Paderborn's Marvin Bakalorz has left Reus with suspected torn ankle ligaments, according to the official Borussia Dortmund website.
"BVB sporting director Michael Zorc said after the match that Reus could have sustained 'a lateral ankle ligament rupture, with the syndesmosis also looking to be damaged, according to our doctor's initial diagnosis.'"
Borussia Dortmund have also confirmed that it is not the same ankle that caused Marco Reus to miss the World Cup.
After the game, Jurgen Klopp was raging about the tackle: "Madness. I can't find another word for it," said the Dortmund coach, though he was eager to stress that he doesn't believe it was an intentional foul by former BVB player Marvin Bakalorz. But he also said, "There are situations where he makes sliding tackles without any control whatsoever. I used to tell him that he shouldn't do that. Marvin is a great lad, but that was just too much."
Get well soon Marco Reus!
Crystal Palace v Liverpool – EXCLUSIVE OFFER!
---