Incredible! Villarreal fan throws banana at Barcelona's Dani Alves; Brazilian picks it up and eats it [Video]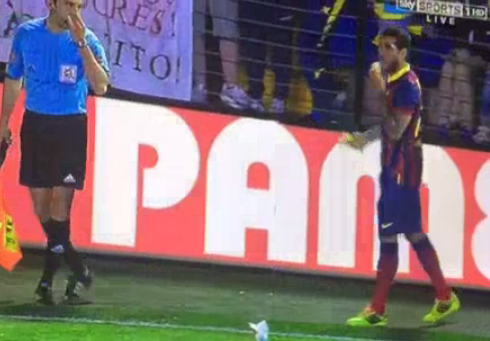 There were some awful scenes during Villarreal's thrilling match with Barcelona on Sunday night.
A Villarreal fan in the stands threw a banana at Dani Alves but the Brazilian responded to the disgusting racism by taking a bite from the delicious fruit.
The attacking Barcelona full back peeled the banana before taking the corner and having a quick bite to refuel.
Amazing scenes. Lots of love for Dani Alves.
---