In Pictures: Stoke fans spotted doing 'Munich airplane' signs against Manchester United
Making jokes out of the Munich air crash is unacceptable.
During the first half of Manchester United's match against Stoke on Sunday, a couple of moronic Stoke supporters were spotted doing  'Munich airplane' signs in the crowd at the Britannia stadium.
There were also widespread reports that Stoke fans were singing songs about the Munich air crash which killed 23 people back in 1958.
Manchester United fans however were also not totally innocent.
Fans of the Red Devils reportedly disrespected Stoke fans who were commemorating the death of a young boy who died. After Man United fans mocking their Stoke opponents in the 14th minute, the Potters responded with their Munich jibes.
Pictures of the idiotic Stoke fans mocking Manchester United can be seen below.
United fans mocking the death of that 14 year old stoke fan that died and then complaning about stoke singing about Munich?

— Big Boy (@joedonaghy_) April 14, 2013
United fans mock Stoke's minute applause for a 14-year-old Stoke fan that passed away, so Stoke respond with Munich songs. Football fans…

— Otis Maloney (@OtisMaloney) April 14, 2013
Apparently Utd fans mocked the minutes applause, Stoke retaliating with jibes about Munich. Classy bunch these two.

— Simon F (@Simon_F_) April 14, 2013
Now manu chanting "murders" and "its never your fault". Ignorant, uneducated and insensitive.

— David Rawcliffe (@propagandaphoto) April 14, 2013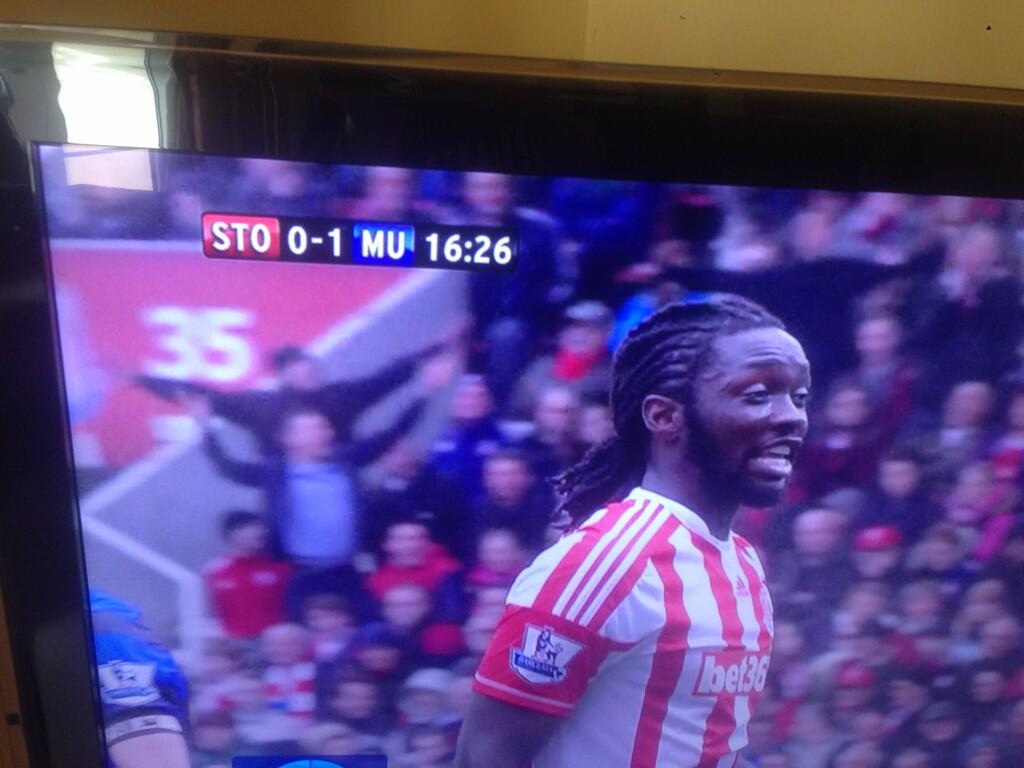 ---