In Pictures: Spanish strugglers Xerez find personalised crucifixes on their training field
It's been a terrible season for Spanish outfit Xerez, and now their fans have issued death threats against the club's players and staff.
Shocking pictures began doing the rounds on Thursday after Xerez, already relegated from the Spanish second division in last spot in league, turned up to training to find their field covered with white crucifixes.
Making the episode all the more creepy, the perpetrators made sure their actions were internalised by the club as they placed the names of the players and the club management on the different crucifixes.
A couple of pictures of the crucifixes can be seen below, along with video showing how the Xerez employee names were written on the various signs.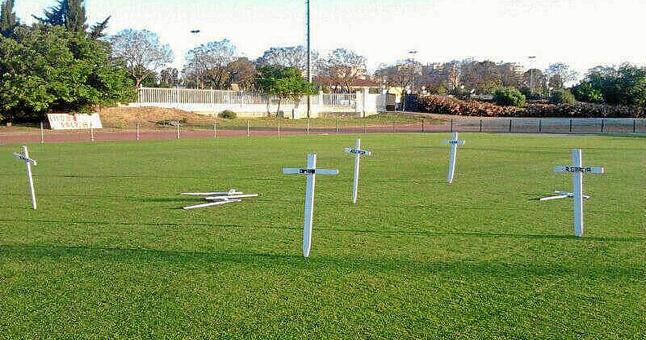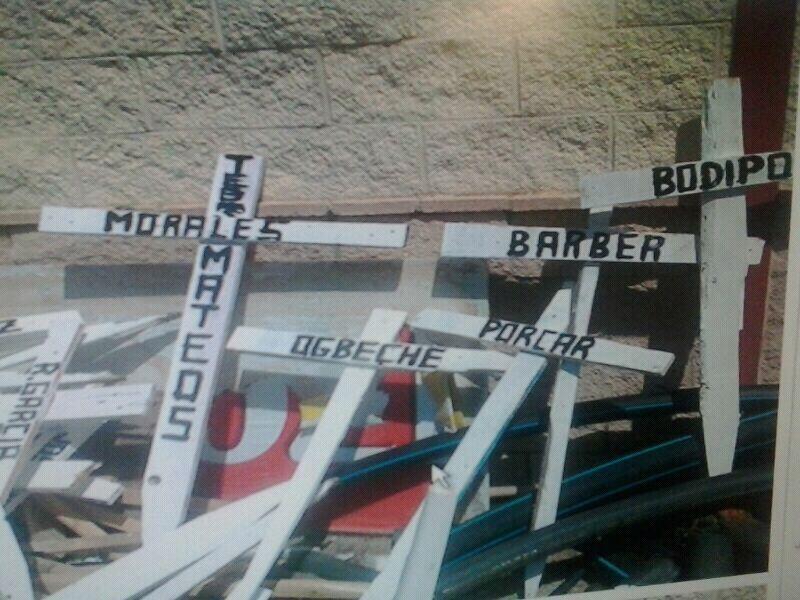 Click here for more Premier League betting tips
---