Pictures & GIFs: David Beckham's tears, Goldenballs' bumps in his final match
David Beckham bowed out of professional football on Saturday night as PSG beat Brest 3-1 in Ligue 1, and the most famous Englishman on the planet couldn't stop his emotions from getting the better of him.
38-year-old Beckham cried on the the Parc de Princes pitch as coach Carlo Ancelotti withdrew the midfielder in the final moments of the match in amazing scenes.
The whole match came to a standstill as Beckham was substituted for Ezequiel Lavezzi in the 83rd minute as players from both sides, along with the entire PSG crowd, rose to their feet to applaud the former Manchester United, Real Madrid and LA Galaxy superstar.
A collection of the best pictures and GIFs from David Beckham's final match can be seen below.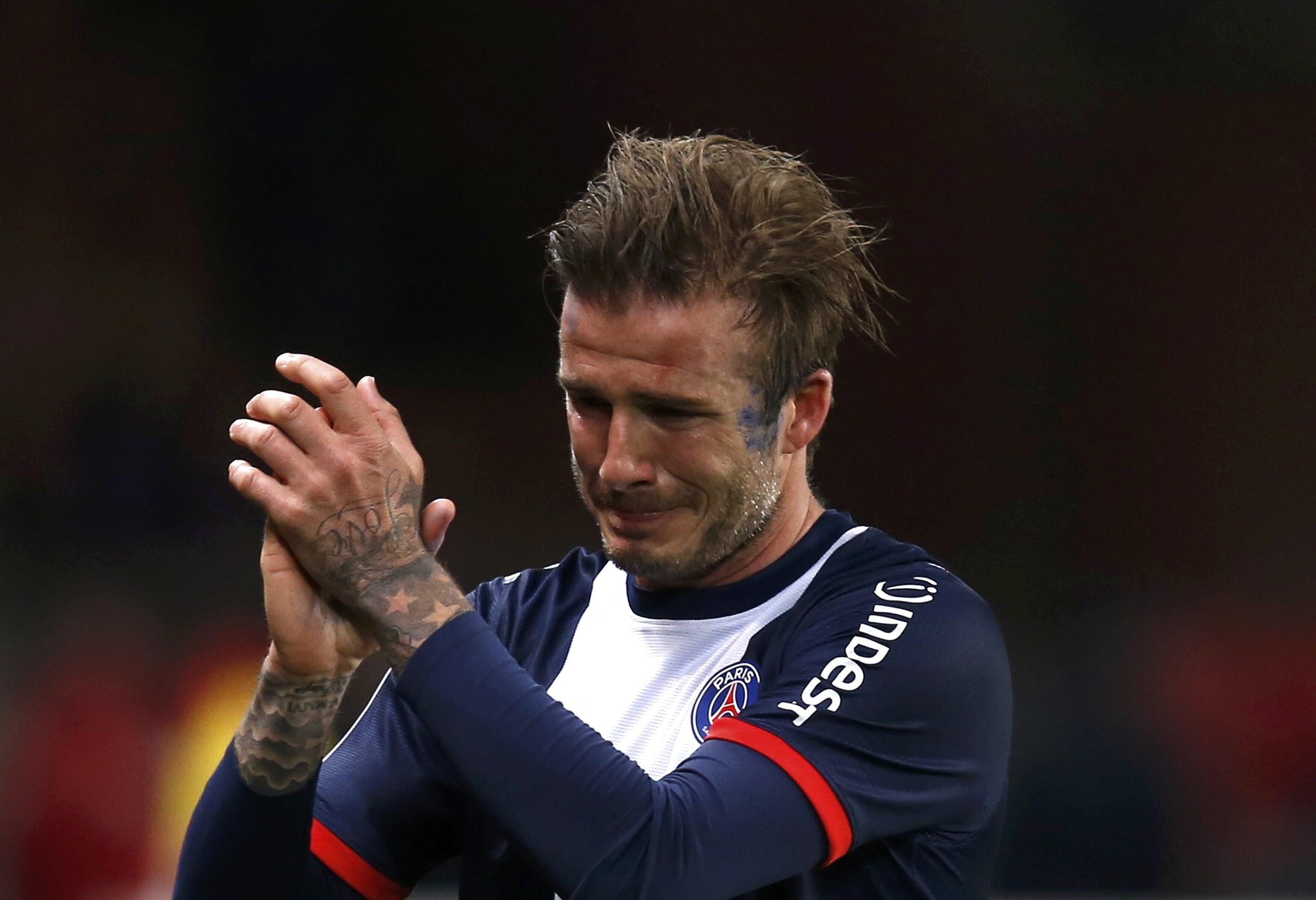 Click here for more Premier League betting tips
---