Pictures: Fenerbache fans display a 'Fly High To Glory' tifo ahead of the Benfica match
Fenerbache's fans produced a stunning tifo in the build up to kick-off against Benfica in the Europa League semifinal on Thursday night.
Whilst the Turks registered a 1-0 win courtesy of Egemen Korkmaz's well placed header in the 72nd minute, Fener's supporters had begun the evening by declaring their readiness to go to the Europa League final with a fantastic mosaic.
With the strap-lines of 'Fly High To Glory' and 'Fasten Your Seatbelts' written in large banners, the Fenerbache fans displayed a wonderful picture that showed an airplane jetting off to Holland in the middle of a rising sun, whilst shadows of windmills and other buildings filled in the background.
A series of images the excellent Fenerbache tifo can be seen below.
Update: Video of the Tifo is at the end of the post.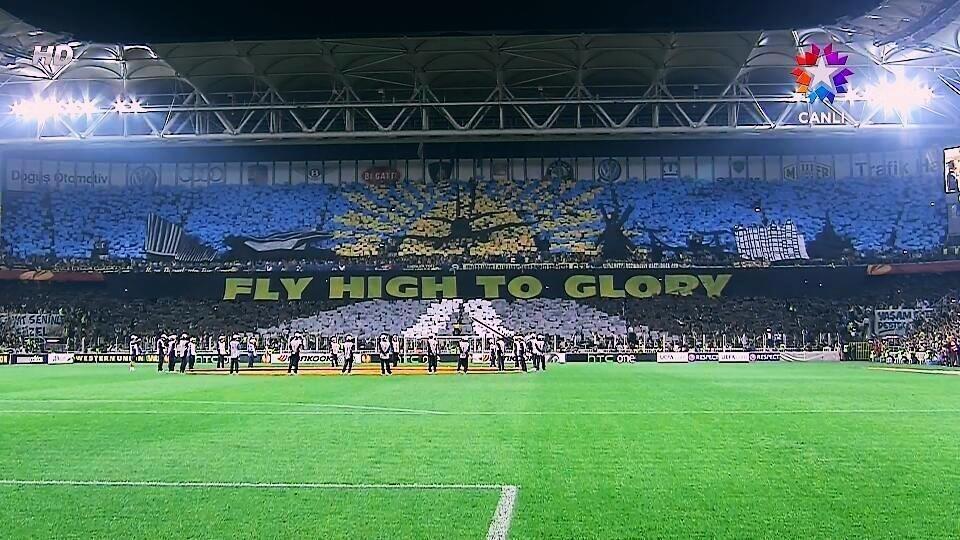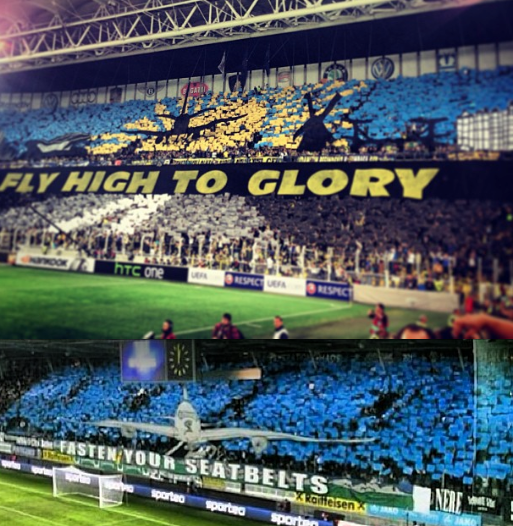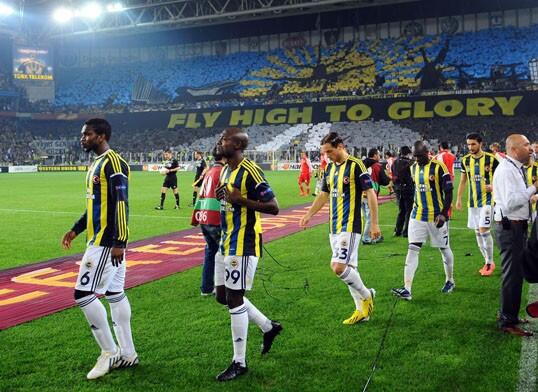 ---
GAMBLING CAN BE ADDICTIVE, PLEASE PLAY RESPONSIBLY