In Pictures: Fabricio Formiliano trains with Uruguay's U20 squad despite having a broken leg
The Under-20 World Cup is about to get underway in Turkey, but Fabricio Formiliano is unlikely to take part.
The Uruguayan centre-half picked up a fracture to his right leg just days before the competition started, but rather than return to his homeland to get treatment Formiliano has stayed with the Uruguay squad and he's even turned up to training.
A couple of pictures have been taken by Turkish media showing Fabricio Formiliano at Uruguay's U20 training on Wednesday, and brilliantly the defender even tried to get involved in the warm-up despite having a cast around his leg.
See a couple of pictures of Fabricio Formiliano training with Uruguay's U20 despite having a broken leg below.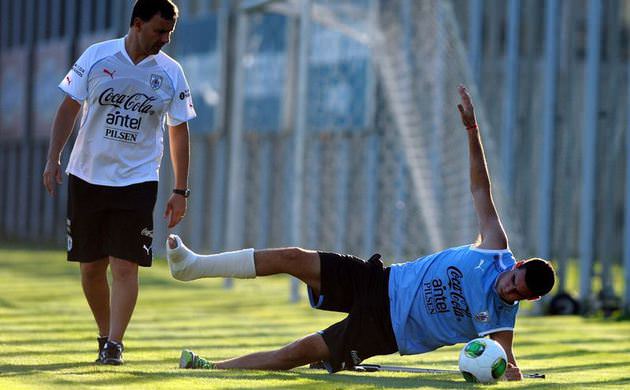 ---