In Pictures: David Beckham gives Man United fans a thrill, shows up at the Megastore to buy apparel
The Manchester United megatsore has a surprise visitor on Monday as David Beckham showed up unannounced.
Beckham, wearing an understated white tee, shocked onlookers by popping into the Man United store, where he bought bags of goodies before being mobbed by over-excited fans.
Beckham was spotted looking at the Red Devils' 'Champions 20' short in the store.
Pictures of David Beckham at the Manchester United megatsore can be seen below.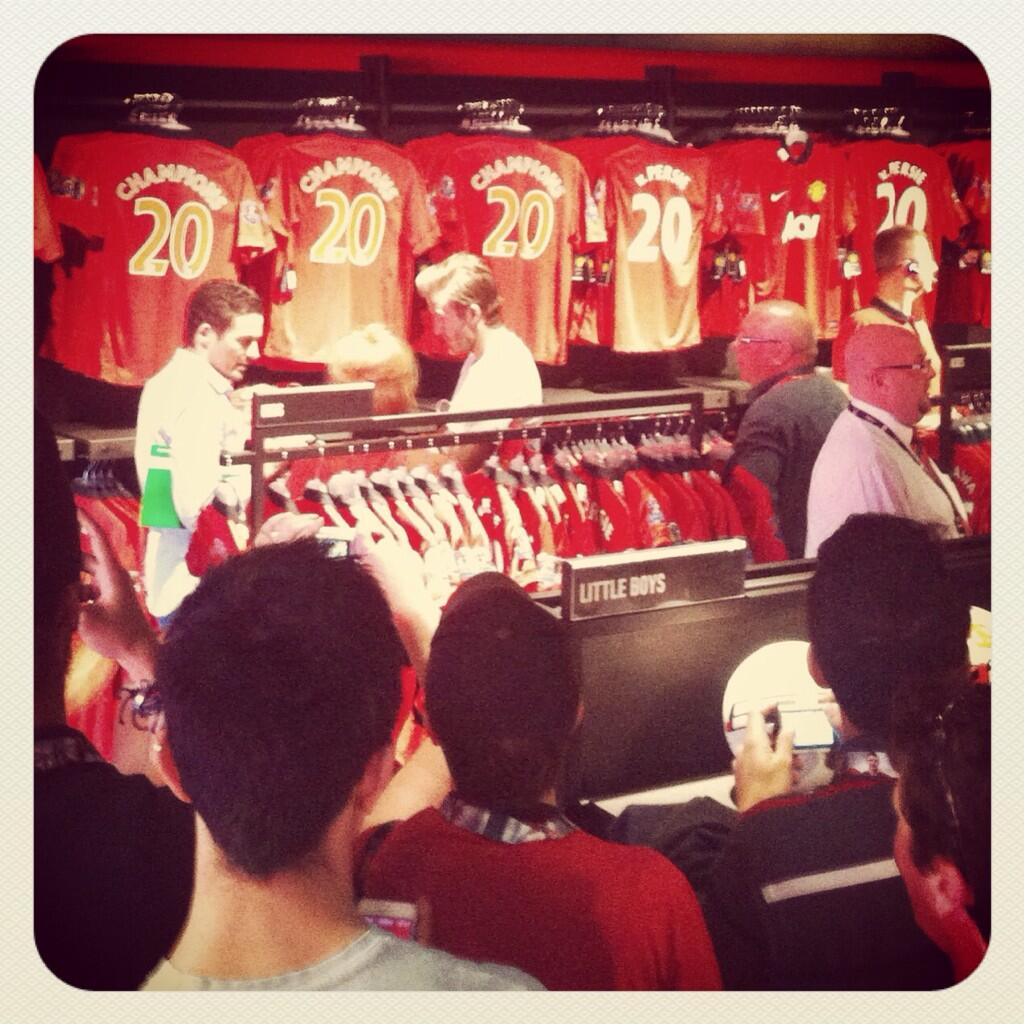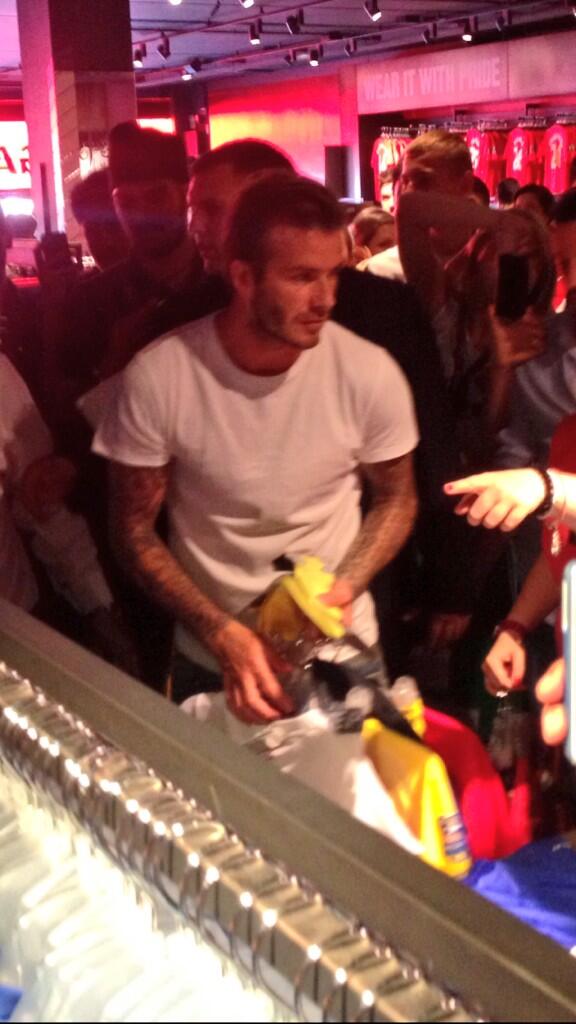 ---