Impossible to miss: Man United fans booed Wayne Rooney when he picked up his EPL winners medal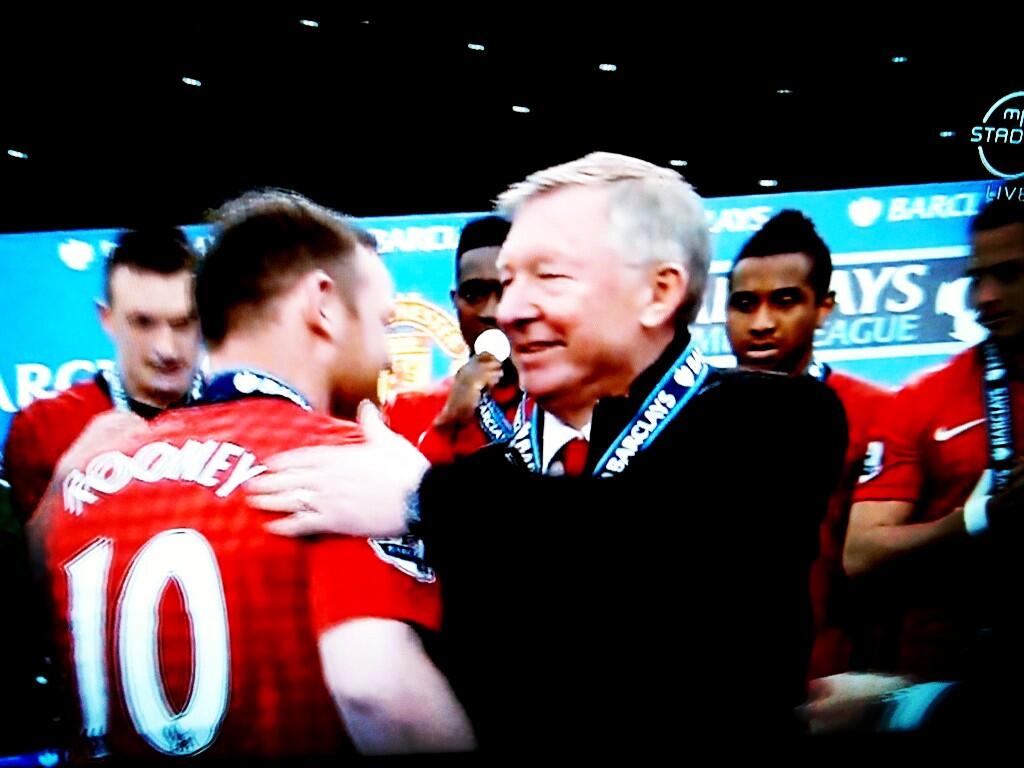 Wayne Rooney is unlikely to forget Sir Alex Ferguson's final Old Trafford home game for very different reasons.
Rooney was absent from Manchester United's 2-1 victory over Swansea on Sunday amid rumours swirling around that the centre-forward got into a fight with Phil Jones at training.
Whether those rumours are true or not, Rooney's reputation with the United fans has taken a battering over the past few days after news broke that Wazza handed in a transfer request a fortnight ago (which was rejected), while barely a day goes past without some headline linking Rooney with a move away from the champions.
On Sunday the Red Devils communicated their feelings towards Rooney in a very public way.
As the England attacker walked up the podium to collect his Premier League winners medal, sections of the Old Trafford showered down an unmissable chorus of boos.
Some observers also pointed out that Sir Alex Ferguson appeared to give Rooney something of a cold shoulder when the duo hugged in the post match celebrations (see above).
Video of Man United fans booing Wayne Rooney can be seen below.
---