Iker Casillas (Real Madrid) takes on a 10-year-old Valencia fan (video)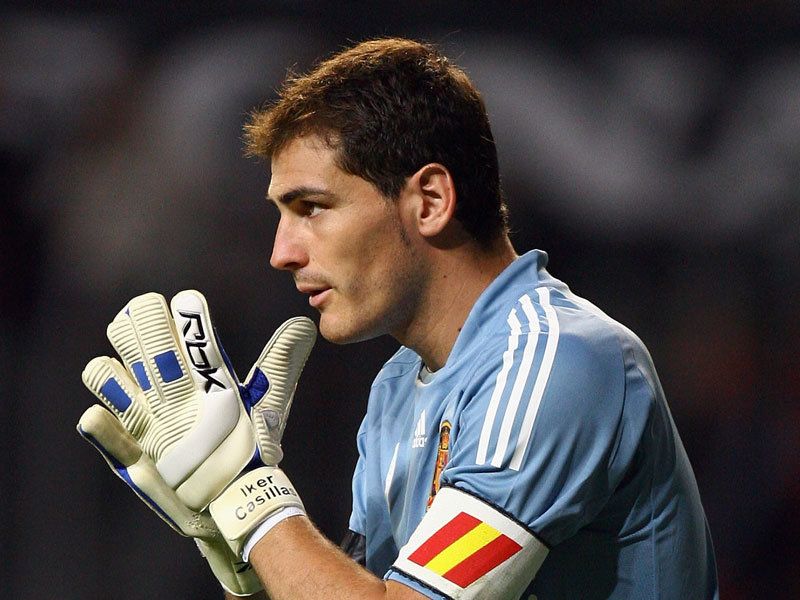 You don't need to understand Spanish to understand the next piece of footage.
Saturday night in Spain saw Real Madrid head to Valencia, a match which the Los Blancos won 3-2 to cement their position as the only realistic challengers to Barcelona for the league title.
But even before the match got underway at the Mestalla the controversy started, as Real goalie Iker Casillas found himself in a kerfuffle with home supporters behind his goal who were hurling vicious verbal abuse at the keeper.
What appeared to irk Casillas more than anything was receiving abuse from a 10-year-old Valencia fan who was being encouraged to spout his curses by his father. Unable to ignore the insults any more, Casillas approached the abusive father-and-son twosome and gave them a piece of his mind about what is, and what isn't acceptable behaviour at a football match.
Unsurprisingly, as soon as Casillas' back was turned, the foul-mouthed 10-year-old was seen shouting "Puta!" at arguably the world's best goalie.
Footage of the confrontation between Casillas and the Valencia fans can be seen here.
---
GAMBLING CAN BE ADDICTIVE, PLEASE PLAY RESPONSIBLY