"Humiliated" David Moyes is "fighting for his future" to remain Manchester United boss [M.E.N]
The Manchester Evening News pull no punches on the backpage of their paper on Monday.
Following the harrowing 3-0 home defeat to Liverpool, the paper splashed their sports section with "HUMILIATED" in big red letters.
With an accompanying picture of a demoralised looking David Moyes, the first bullet point on the backpage of the regional paper claimed "Moyes fighting for his future as United capitulate".
For the record, Moyes agreed a six year contract at Old Trafford when he took over from Sir Alex Ferguson last summer, so sacking the Scot would not come cheap.
A copy of the backpage of the Manchester Evening News on Monday can be seen below, while above is David Moyes' presser after the Liverpool game in which the United boss claimed he was at a loss to understand how the Red Devils performed so badly.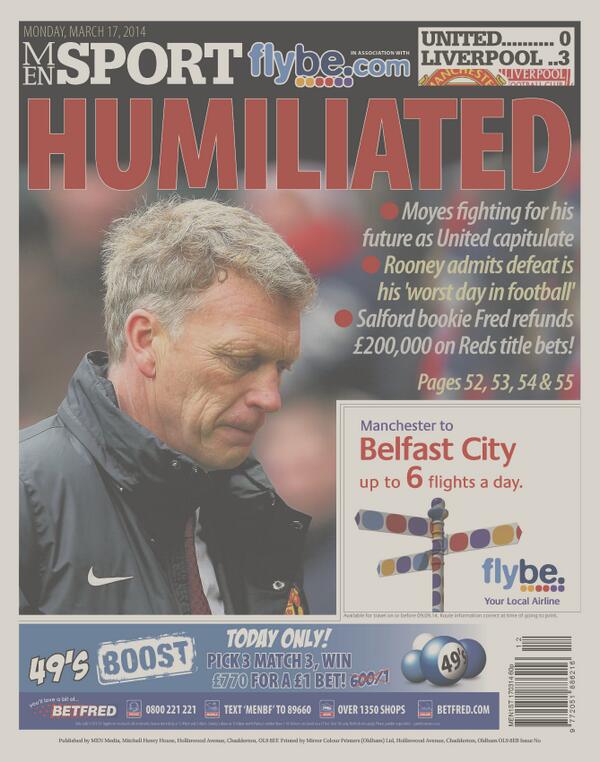 ---