Hull boss Steve Bruce & Sunderland's Gus Poyet get into a touchline spat [Pictures]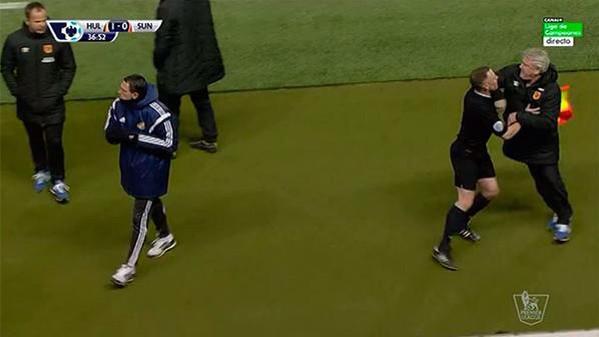 It's been a terrible week for Sunderland Football Club.
Earlier in the week, the Black Cats were in the news for all the wrong reasons as their winger Adam Johnson was arrested for allegedly having had sex with a 15-year-old girl.
On Tuesday night Sunderland were back in Premier League action away at Hull City, and the match gave rise to another scandal in the first half.
Gus Poyet was sent off for Sunderland in the opening 45 minutes, and his dismissal sparked a touchline incident.
Steve Bruce had to be restrained by the fourth official as he tried to lunge at the Uruguayan boss.
Things spiralled out of control when Poyet walked across to Bruce, tried to shake his hand whilst he said something in his ear, and Bruce was not happy at all.
What triggered the incident originally was Jack Rodwell being booked for a dive when clean through, with Poyet convinced that there was contact.
See pictures from Steve Bruce's touchline spat with Gus Poyet above and below.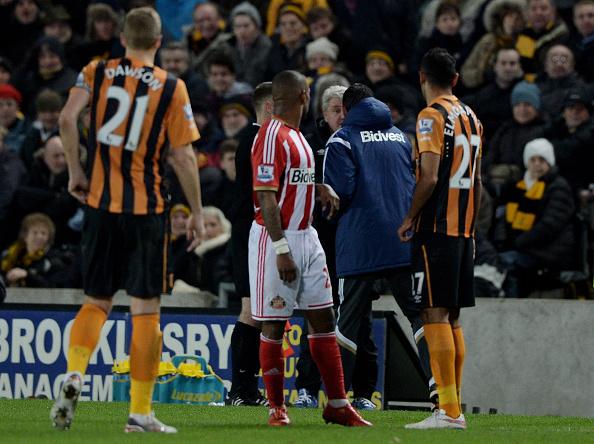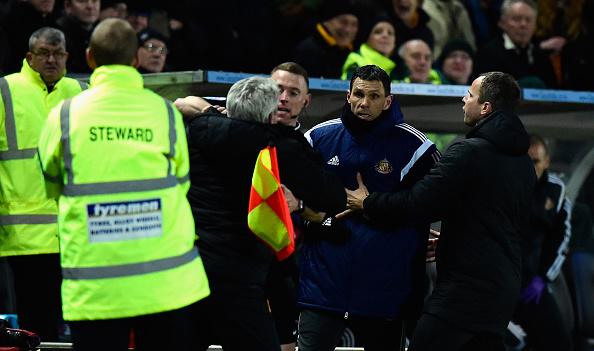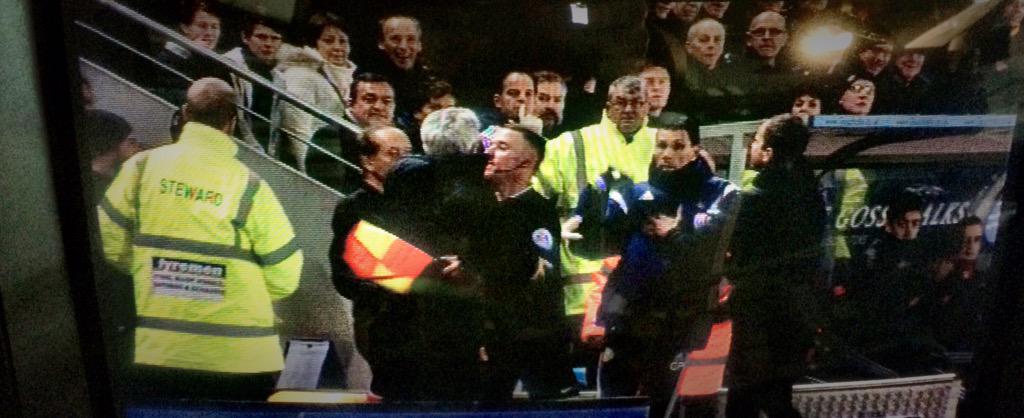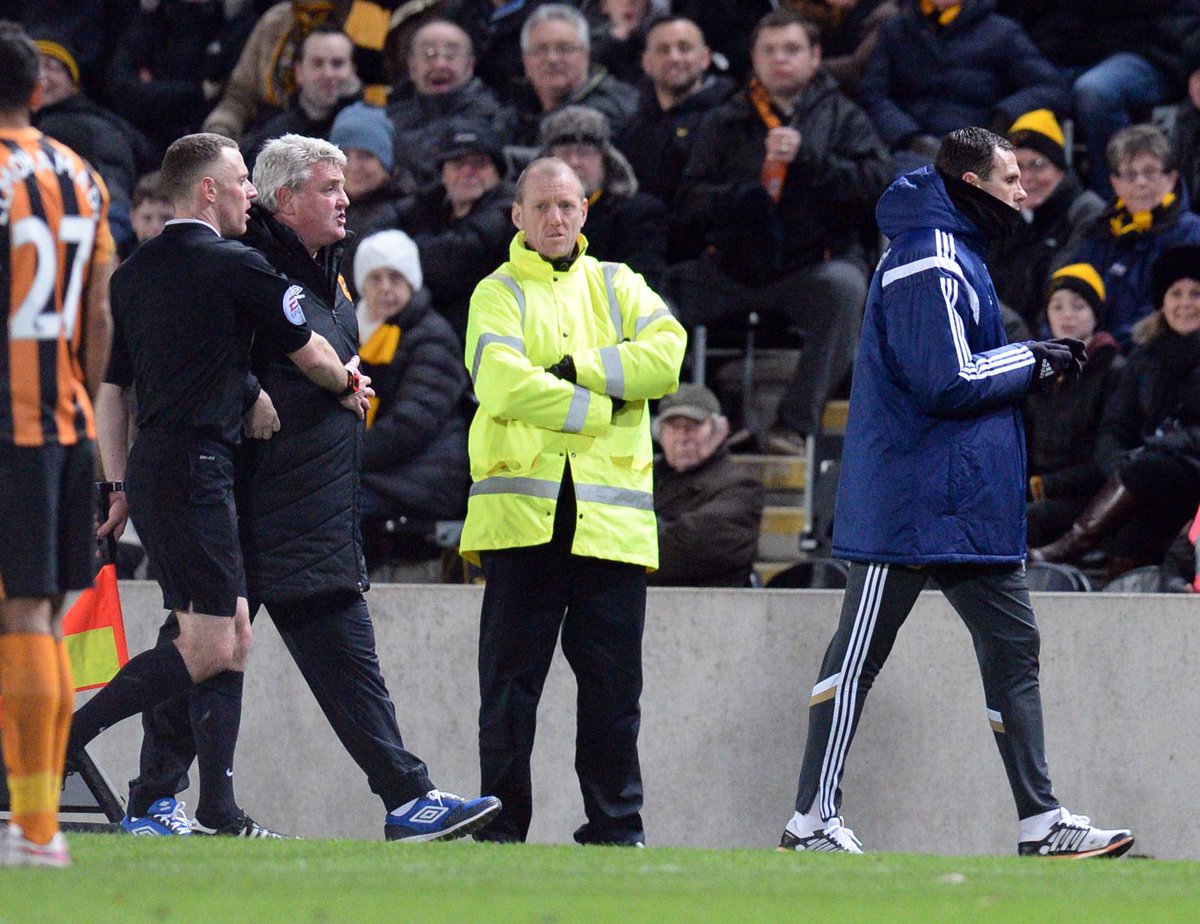 Back Liverpool to beat Burnley at 11/4!!!
---