Huge rumour! Cristiano Ronaldo was in Manchester on Monday [Paddy Crerand on MUTV]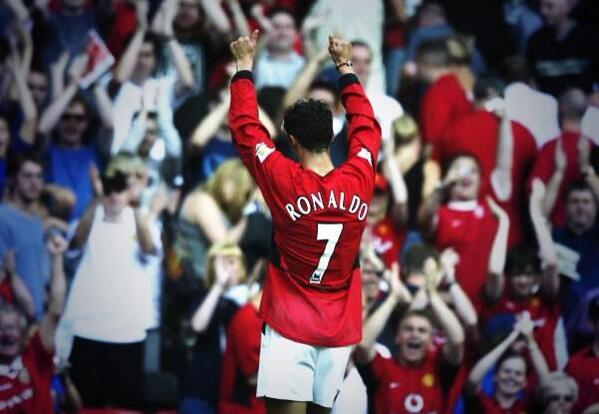 Rumours began flying on Monday evening, via the mediums of Facebook, Twitter and Reddit, that Cristiano Ronaldo was in Manchester today for an unspecified reason.
On Twitter, a Sky Sports editor originally claimed Ronaldo had arrived in Manchester whilst United legend Paddy Crerand then said as much on MUTV, confirming he had received a text from his son with the same information.
The more believable Manchester United fans have put a number of facts together and run with this rumour. Including:
1. Cristiano Ronaldo has still to sign a new deal at Real Madrid. His current deal expires at the end of 2014/2015.
2. Antonio Valencia vacated the Manchester United number 7 shirt yesterday.
3. David Moyes is still yet to secure a major marquee signing this summer.
4. Real Madrid need the cash to sign Gareth Bale.
To add to the intrigue. Cristiano Ronaldo was one of a select few players allowed to turn up for Portugal training late, before their international friendly with Holland on Wednesday.
This is a fact, via Portuguese paper Abola.pt.
Before you do get carried away, bear in mind that transfer rumours now fly on the social networks in record fashion – we have ourselves been duped on more than one occasion this summer.
And, it is 10 years to the day that Cristiano Ronaldo signed for Manchester United.
Below are the best Tweets on the Cristiano Ronaldo rumour followed by all his goals for Real Madrid this pre-season.
Re. Paddy Crerrand and Ronaldo. Can confirm that Ronaldo is in Manchester and did fly in today.

— Alistair Fergusson (@Fergie1975) August 12, 2013
Just to confirm, he heard it from a "usuallly very reliable" man. #ronaldoinmanchester

— Alistair Fergusson (@Fergie1975) August 12, 2013
Paddy Crerand has just confirmed to MUTV Cristiano Ronaldo has arrived at Manchester Airport. #hescominghome #mufc

— Gareth Bale (@GarethBale22) August 12, 2013
Maybe Ronaldo is just on holiday at Manches-, hahahah, nah, who would want to go to Manchester?

— Kenny (@KennyLFC) August 12, 2013
Breaking news I've just received this picture from a reliable source Ronaldo did fly into manchester Airport pic.twitter.com/rz80cjvzzO

— mark arnfield (@markarny81) August 12, 2013
Just heard Ronaldo was in manchester to fix a leaking pipe on his cheshire home ready for Leon Osman to rent. @AzzaHandley @georgep_c #mufc

— Matt Edwards (@mattedwards13) August 12, 2013
Ronaldo is in manchester really? I can confirm Rihanna is in bed with me playing #FIF13

— Psalmy Love (@PsalmyLove) August 12, 2013
For those asking, we haven't seen Christiano today!

— Manchester Airport (@manairport) August 12, 2013
[gthumb id="343507″ size="large" autoplay="1″]
---
GAMBLING CAN BE ADDICTIVE, PLEASE PLAY RESPONSIBLY