HUGE Brazil Blow: Neymar is ruled out of the rest of the World Cup with fractured vertebrae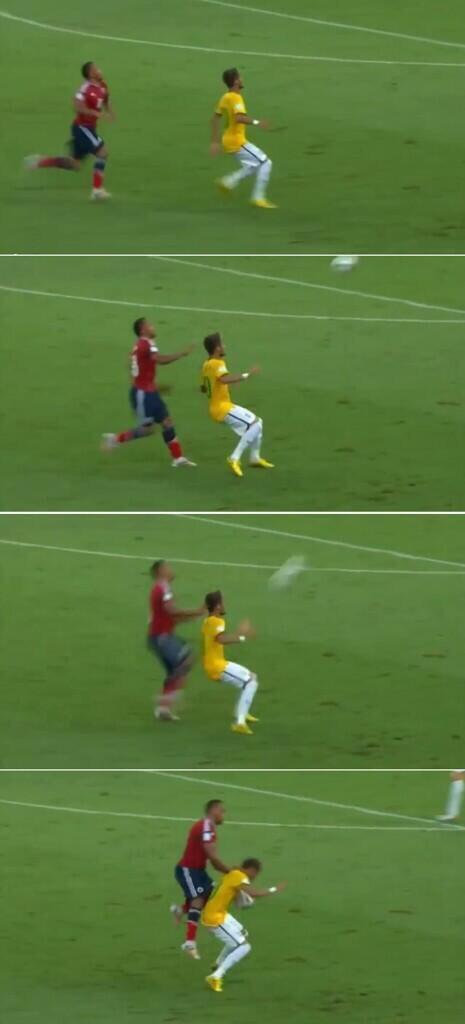 Wow, huge body blow for Brazil: their star man Neymar is out of the rest of the World Cup.
Neymar Junior was stretchered off after a knee to the back from Colombia's Zuniga in Brazil's World Cup quarter final win tonight, and was taken straight to hospital.
It was a pretty brutal and stealthy knee from Zuniga; the Colombian claims he meant no harm, but that's not gonna wash with mourning Brazilian fans – he'll be forever remembered as the man who kicked Neymar out of the World Cup.
There were the usual gags and jokes that he'd be straight back, but no, this was for real: Ney has been diagnosed with a fractured vertebrae, and will not only miss the Germany semi-final, but a potential final.
It's a huge personal blow for Neymar, who'd been having a fine tournament as he carried the weight of a country on his shoulders at just 22, but now even more so for Scolari and the country as a whole.
Without Neymar, do they stand a chance against Germany, with Hulk and Fred to rely on for goals?
For now, most importantly: get well soon Neymar, wishing you a speedy recovery.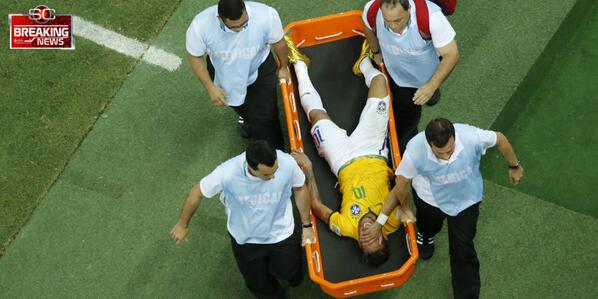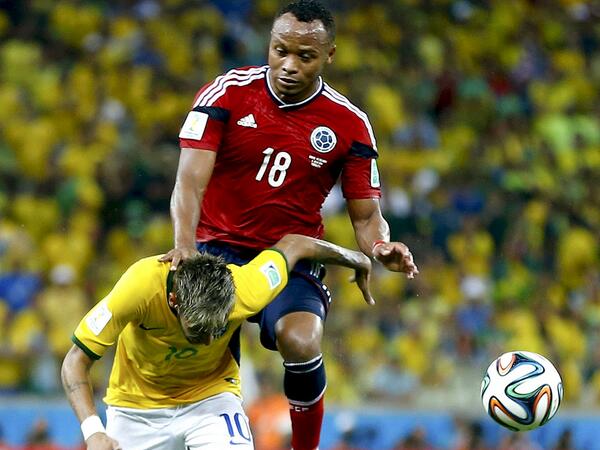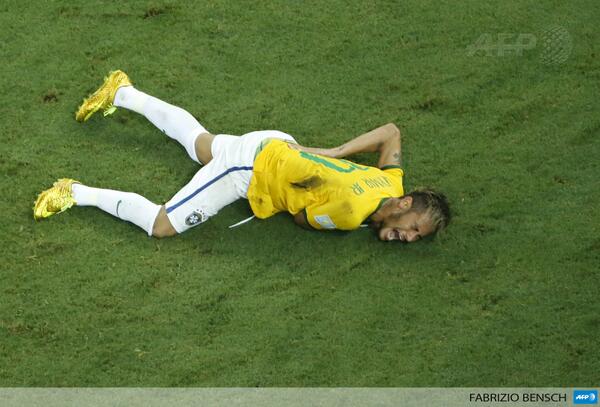 ---