Hilarious celebration! Tom Huddlestone FINALLY gets his haircut (on the pitch) after scoring v Fulham [Vine]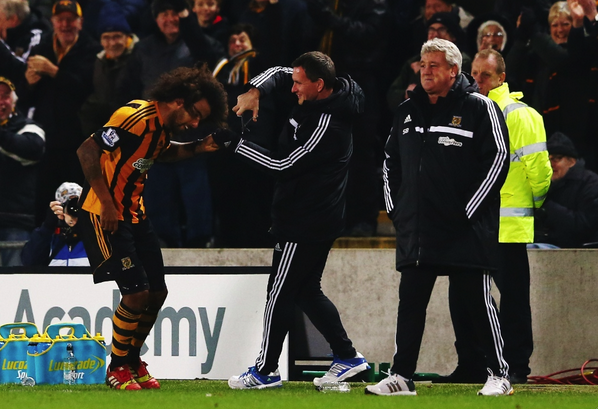 Tom Huddlestone made a vow to not cut his hair until he scores whilst at Tottenham Hotspur, well over two years ago.
Today was the day, as he scored Hull's fourth in their thrashing of Fulham.
Huddlestone literally could not wait to get his haircut and as a celebration he ran over to the dugout where a makeshift hairdresser was waiting for him.
A huge chunk of hair was cut out and left on the pitch.
Happy Birthday Tom Huddlestone!
---