Have the Telegraph move to judgement too soon calling Liverpool's Luis Suarez a monster? [Picture]
The future of Liverpool striker Luis Suarez has been plunged into a whirlwind of uncertainty following his alleged biting of Italy's Giorgio Chellini at the World Cup.
The incident failed to to get Suarez even a yellow card in the match, however the post match analysis of the incident has been overwhelming critical of the Liverpool striker.
Involved in his third biting incident of his career, many have been quick to label the Uruguayan forward a biter, once again, for his behaviour against Italy.
But did Suarez actually bite Chellini? The main piece of evidence, a photo of the Juventus defender's shoulder after the incident, isn't 100% conclusive of anything.
With an air of doubt lingering, the front page of the Telegraph's sport section on Wednesday is coming under scrutiny.
The splash labels Suarez a monster, while a long ban is requested as an adequate punishment for the striker.
See the splash below.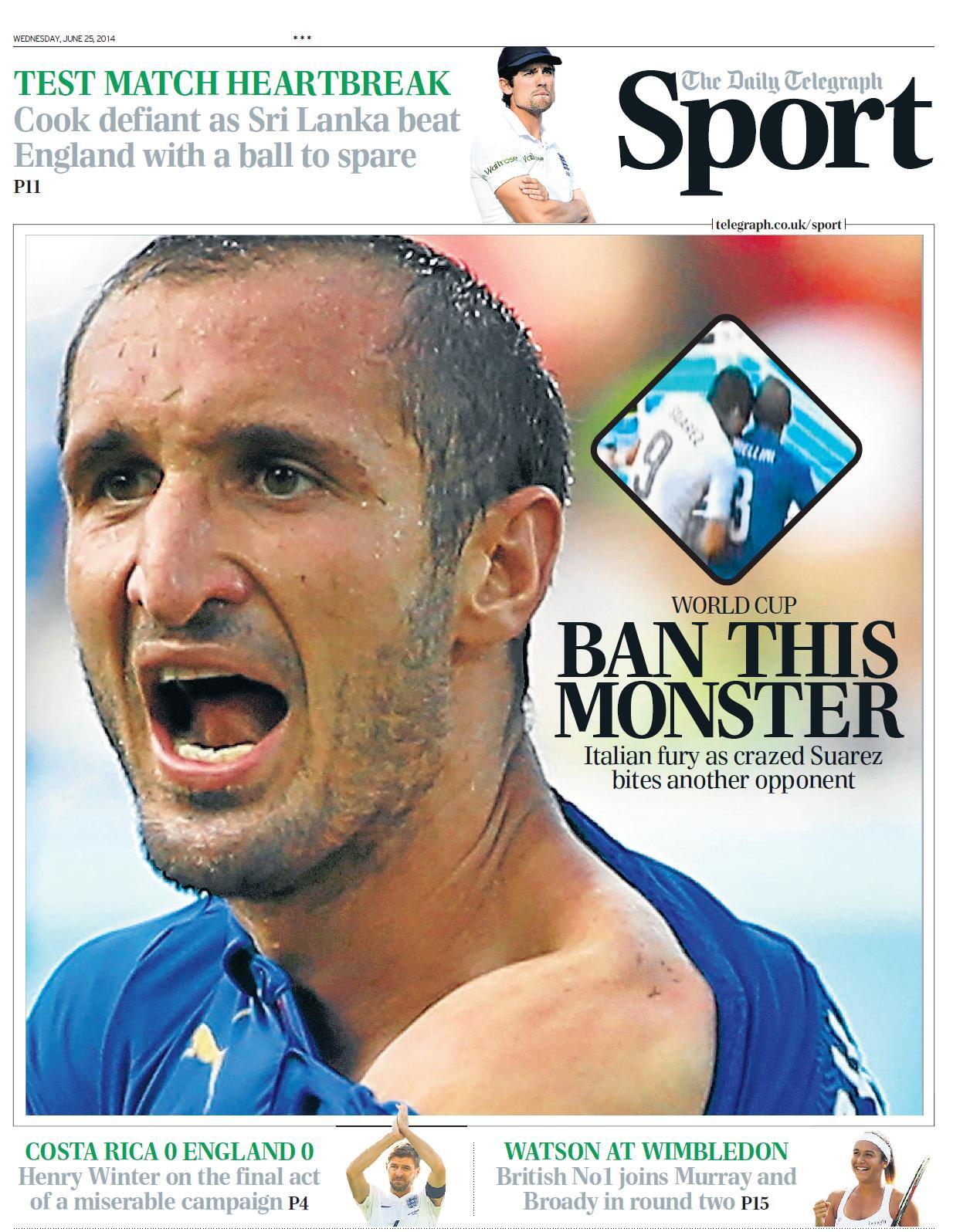 ---
GAMBLING CAN BE ADDICTIVE, PLEASE PLAY RESPONSIBLY