Harry Redknapp stars in new Fantasy Football ads alongside wife Sandra & his bulldog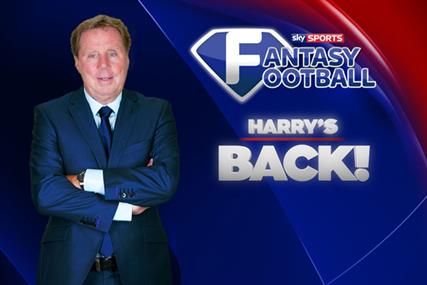 After departing Tottenham just a couple of months ago, it is no surprise that Harry Redknapp's media pals are ensuring the money keeps flowing in to the offshore bank accounts.
For the second successive season the former Spurs boss is fronting the Sky Sports Fantasy Football game and the new adverts have been made with a certain amount of comedy and wit.
Playing on some of Harry's most famous, but rarely seen sidekicks, such as wife Sandra (who Darren Bent's finishing was once compared to) and his bulldogs (most famously cited in his court case earlier this year), the ads should generate some chuckles.
Tagged with the Twitter hashtag #harrysback – it makes you wonder how long it is until Redknapp is really back managing a big team again.
The three Sky Fantasy Football adverts starring Harry Redknapp can be seen below.
Harry's Off to Work
[jwplayer config="For-all-videos" mediaid="212034″]
Harry's Team Selection
[jwplayer config="For-all-videos" mediaid="212035″]
Painting
[jwplayer config="For-all-videos" mediaid="212036″]
Click here for more Premier League betting tips
---