Harry Redknapp blasts "disappointing" Tottenham progress since his 2012 departure
Former Tottenham manager Harry Redknapp recently joined Twitter and has been rather active, today posting about his former club.
The 68 year old manager, who resigned at QPR in January, criticised the club for failing to progress since his departure in 2012.
Spurs have failed to finish in the top 4 since Harry Redknapp was acrimoniously sacked despite leading Tottenham to their second fourth-placed finish in three years.
In today's post online, Redknapp claimed the Gareth Bale money has been "wasted", describing most of the recent signings as "disasters".
The Londoner said Tottenham have been "disappointing" since he left and believed Spurs were pretty close to the top of the league when he was there.
Read his blog post on Kicca below.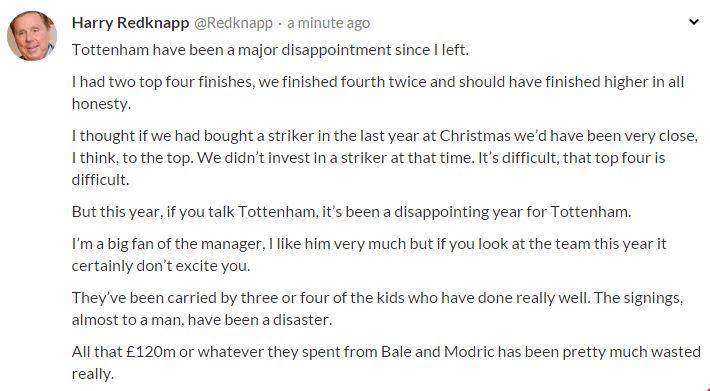 ---