Harry Arter provokes admiration for playing for Bournemouth v Man United [Tweets]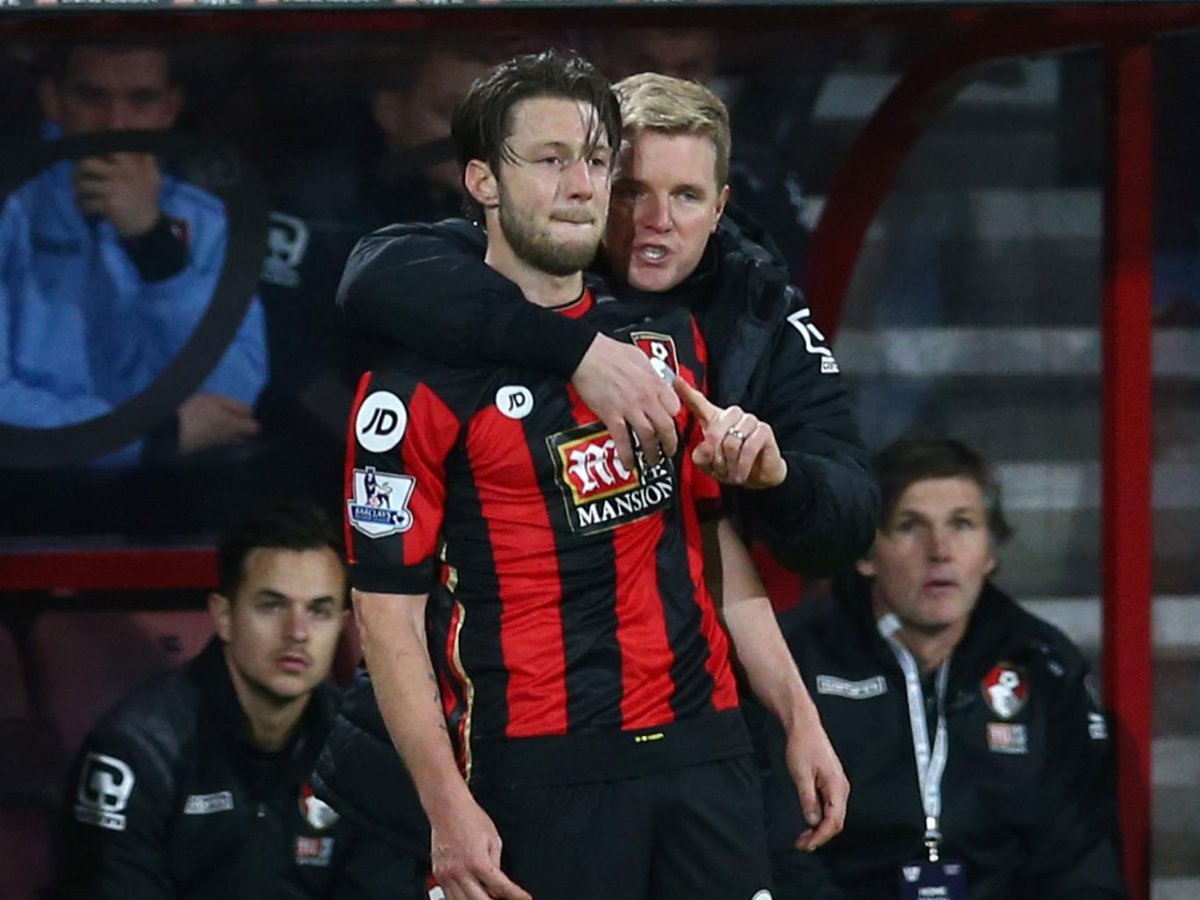 The football world was quick to praise the attitude of midfielder Harry Arter after playing in Bournemouth's 2-1 victory over Man United on Saturday.
The Republic of Ireland international lined up for the Cherries at the Vitality Stadium, despite he and his partner losing their baby at birth earlier in the week.
Bournemouth announced the news ahead of the game and said their players would be wearing black armbands in tribute.
Arter then went on to put in a fine performance as Eddie Howe's men followed up a win at champions Chelsea with success against Louis Van Gaal's injury hit side.
The 25-year-old came off towards the end of the game and was shown in an emotional embrace with Howe as the full-time whistle blew.
After hearing of the news, the football world took to Twitter to show their respect towards the Bournemouth midfielder.
Take a look at Harry Arter's Instagram message below.
Credit has to go to @HarryArter2 yesterday performing the way he did under such difficult circumstances… Thoughts go out to u 💛 — Daniel Gabbidon (@Gabbidon35) December 13, 2015
I've had a lot of time for Harry Arter for a while. I've got even more now. Top man.

— Andrew Murphy (@agpmurphy) December 13, 2015
Still can't believe how good @HarryArter2 was yesterday. Incredible 🔥🔥👏🏼👏🏼 #afcb — Michael (@MikeAFCB4) December 13, 2015
Only now seen the news regarding Harry Arter….. Huge respect for the man. God bless him and his family.

— Nathan Burton (@Burton_MUFC) December 13, 2015
Credit to Bournemouth's Harry Arter for playing yesterday after he and his wife lost their unborn baby earlier this week. #trueprofessional — Arsenal News (@__arsenalnews_) December 13, 2015
Harry Arter deserves so much respect

— Sobz (@ShaneOBrien19) December 13, 2015
Massive respect @HarryArter2 you are an inspiration. Your daughter will be very proud of you & always by your side X — Sarah (@iSarah19) December 13, 2015
You made your family and every cherry fan proud. It is an honour to play aside you and witness your bravery @HarryArter2 🍒 2/2

— charlie daniels (@chazdaniels13) December 13, 2015
@HarryArter2 a proper professional of the modern era. Sending My condolences, respect and admiration. — Jamin (@Jamin_4) December 13, 2015
Huge respect for @HarryArter2 #whataman

— Jordan Harris (@Jordanluc92) December 13, 2015
---
GAMBLING CAN BE ADDICTIVE, PLEASE PLAY RESPONSIBLY