Hacked or a denial? John W Henry Tweets "im broke" to bring Wesley Sneijder to Liverpool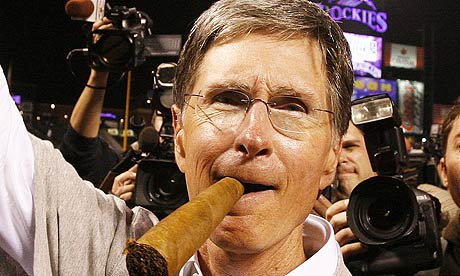 Liverpool's failure to bid for Wesley Sneijder, despite plenty of reports so far in the January transfer window, appears to be a point of contention among supporters of the Merseyside giants.
Galatasaray's 7.5 million euro bid for the Dutch star has been accepted by Inter and it seems pretty clear Sneijder is waiting for an English club or a continental giant to pay him the cash he believes he deserves.
Cue a rather curious exchange between one Liverpool fan and John W Henry, the principal owner of the club, on Twitter today.
Earlier, Liverpool fan @chris_haire1986 Tweeted Henry with the question: "if possible please make a bid for Wesley sneijder to bring to LFC family. He's quality and wants to come #missinglinkYNWA."
Cue, an answer from John W Henry: "im broke." Said reply has now been deleted and the Liverpool owner has not Tweeted for over six months.
This looks like a case of someone hacking into John W Henry's Twitter account. Or, was it a subtle way to warn Liverpool fans, despite their protestations, that Sneijder isn't heading to Anfield?
Picture of what appears to be another Liverpool PR FAIL below. Great spot by Rob Harris.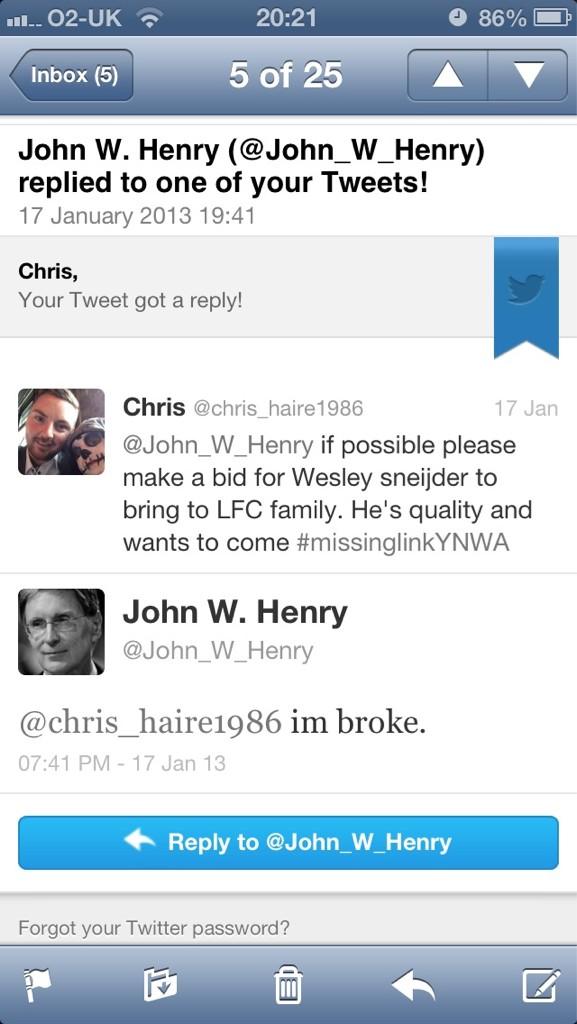 ---
GAMBLING CAN BE ADDICTIVE, PLEASE PLAY RESPONSIBLY