Gunners Give In, Disarray & Sold out: Arsenal slammed in Wednesday's back pages
We may have seen the start of the Cheltenham Festival and a glorious performance from Barcelona but three of the big back pages in the UK take the opportunity to batter Arsenal just hours before their second leg at Bayern Munich.
With the uphill task of playing at the Allianz Arena against the runaway Bundesliga leaders in the vain hope of pegging back a 3-1 deficit, Arsene Wenger is slammed for the injury to Jack Wilshere and "resting" Wojciech Szczęsny.
The Daily Mail describe it as "Gunners Giving In" with "Wenger resting his stars to focus on a top four spot."
John Cross in the Daily Mirror leads their back page headline of "Sold Out" with "Bayern taunting Gunners: You will never be a success if you keep getting rid of your best players."
And, the Independent have perhaps the most worrying of all back pages: "Arsenal in disarray as Szczęsny's mental state is questioned."
This suggestion, comes from Arsene Wenger's assertion in his pre-match press conference that the Polish keeper was "mentally" affected by having played so many games this season.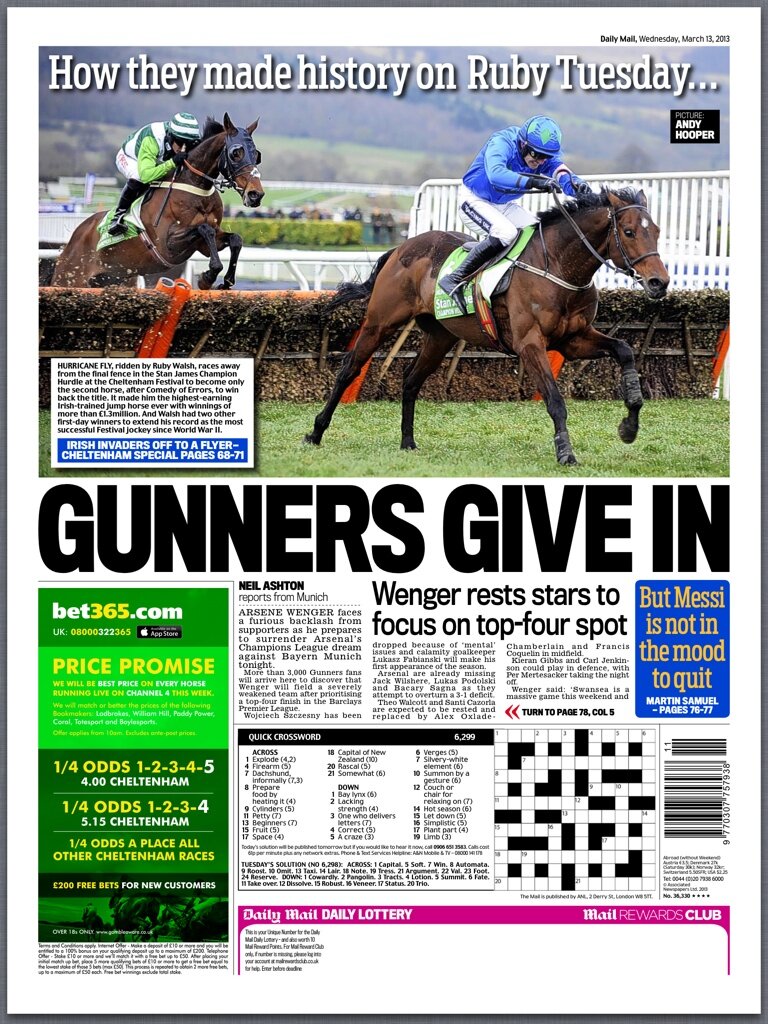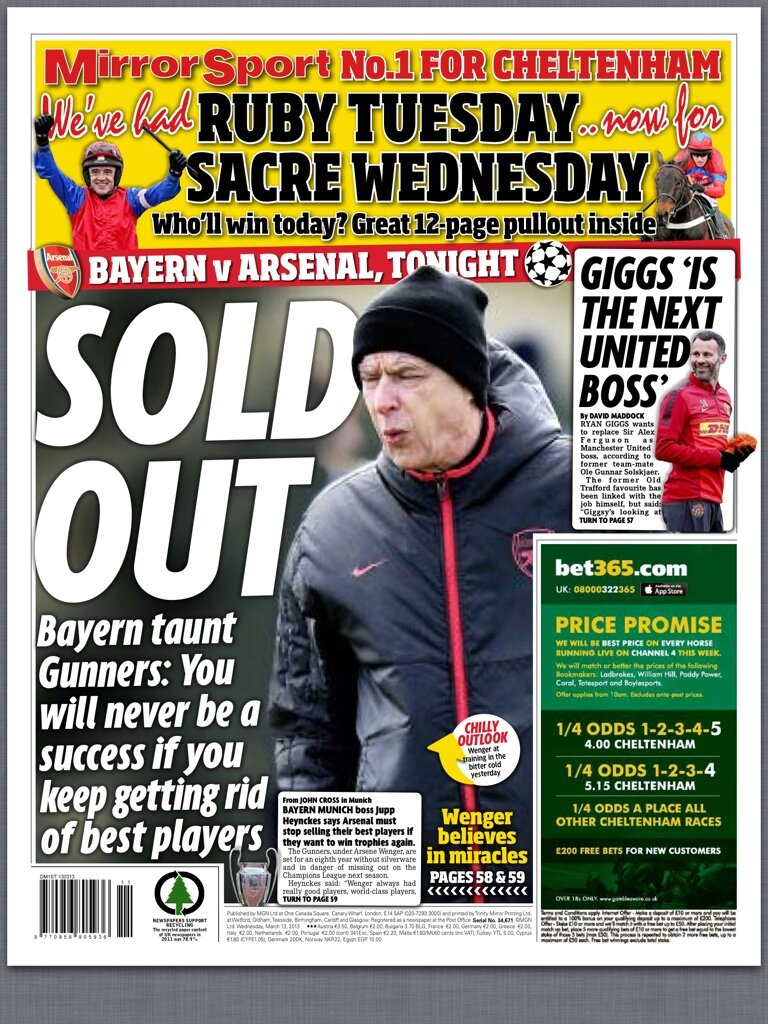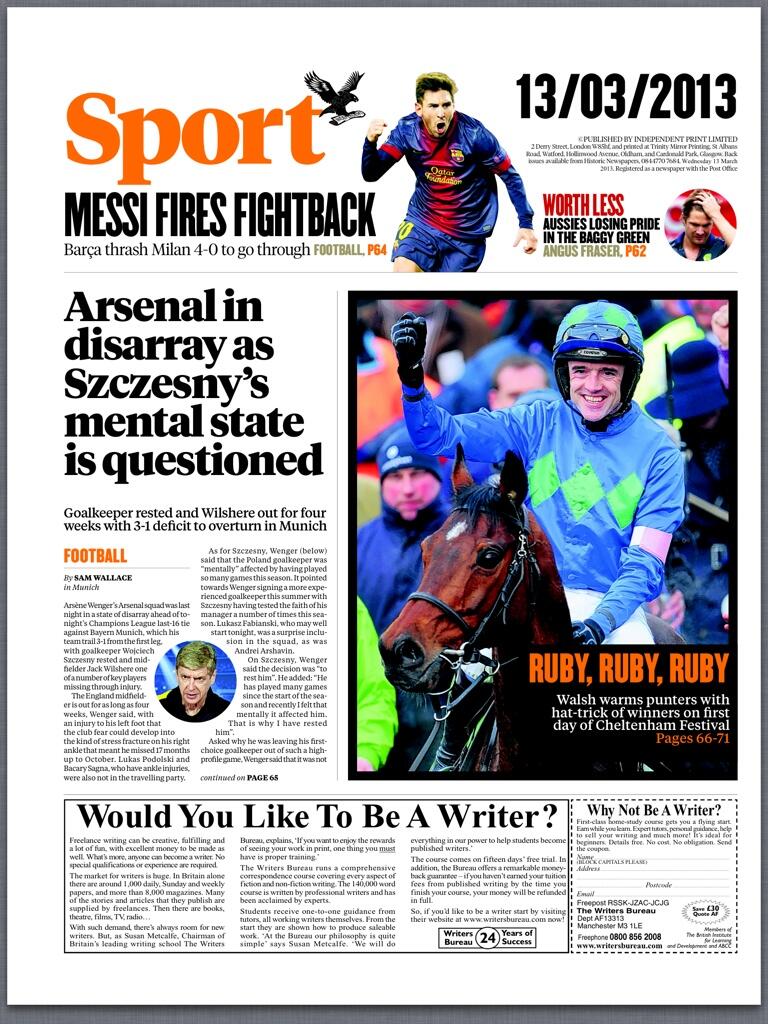 ---
GAMBLING CAN BE ADDICTIVE, PLEASE PLAY RESPONSIBLY