Grocery chain ASDA court criticism for selling wearable England flag that resembles KKK costume [Pictures]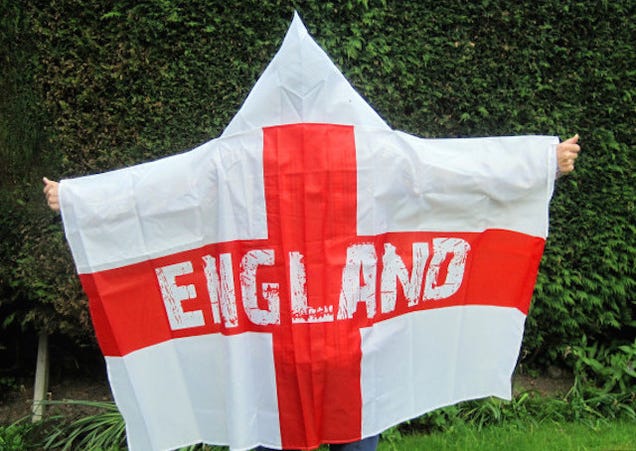 Low-budget grocery chain ASDA have produced a wearable England flag that doubles as a poncho ahead of the World Cup.
Sounds like a pretty bright idea right, especially given the notoriously wet English summers of late.
There's been a slight problem with the design however, as once you don the wearable flag, it suddenly bears a striking resemblance to the Ku Klux Klan's costume.
Obviously, no accusations are being made that ASDA intentionally based their wearable flag design on the racist white supremacist group, but it is nonetheless a pretty clumsy effort (surely someone noticed during the final design stages?!)
Asda have been made aware of the criticism, and have made the following statement:
"We know there's chatter on Twitter about our wearable World Cup flags, but it's simply a flag with a hood – nothing more, nothing less."
In any case, it's not likely to be the biggest fashion hit of the summer…
---