Grim: Betis fan filmed spitting at Cristiano Ronaldo (Video)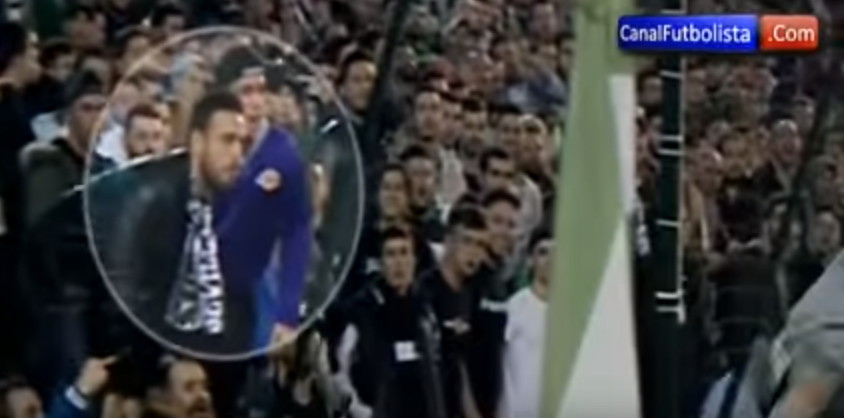 Spanish TV have broadcasted a nasty video showing how one Real Betis fan tried to spit on Cristiano Ronaldo at the weekend.
As Ronaldo went to retrieve the ball next to the home supporters, one man hocked a lugie in the Real Madrid star's direction when his back was turned.
Ronaldo courted more hate in the game when he appeared to kick out at a Betis defender in an off the ball incident.
See: Does Cristiano Ronaldo have an aggression problem? 5 incidents this season suggest he does
Watch the nasty footage of the Betis fan v Ronaldo below, together with a longer video of the treatment Ronaldo got last night.
Best football betting tips & free bet offers
Click here for more Premier League betting tips
---