'Greek Tragedy': Manchester United panned by Wednesday papers for their Olympiakos shocker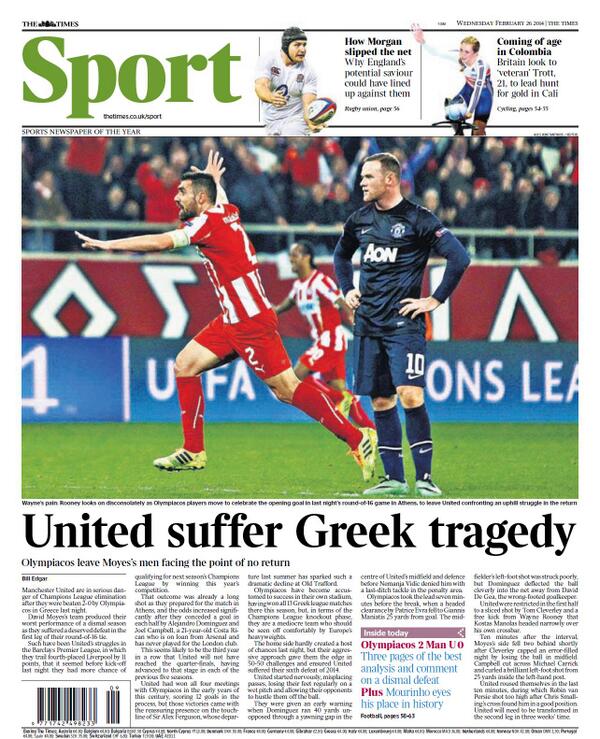 As is the journalistic rule, nay, law, United's defeat in Athens, birthplace of democracy and philosophical thought, has been described as a 'Greek Tragedy' in Wednesday's papers.
And The Times duly whipped out the time worn cliche for tomorrow's back page.
The Mirror, for their part, go with 'Greek Clods' – whatever that means – and iterate that Moyes has hit a new low with this defeat, which leaves him facing a humiliating exit from Europe.
The Indy go with Keane's quotes from ITV funnily enough, picking up on the former United captain's harsh words in his analysis.
No prizes for originality to the Times then, but sometimes the classics are just too tempting to resist.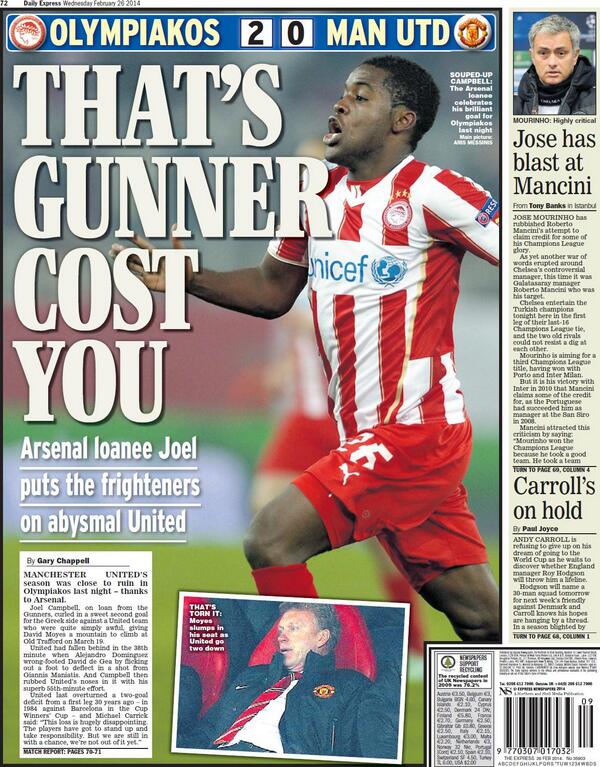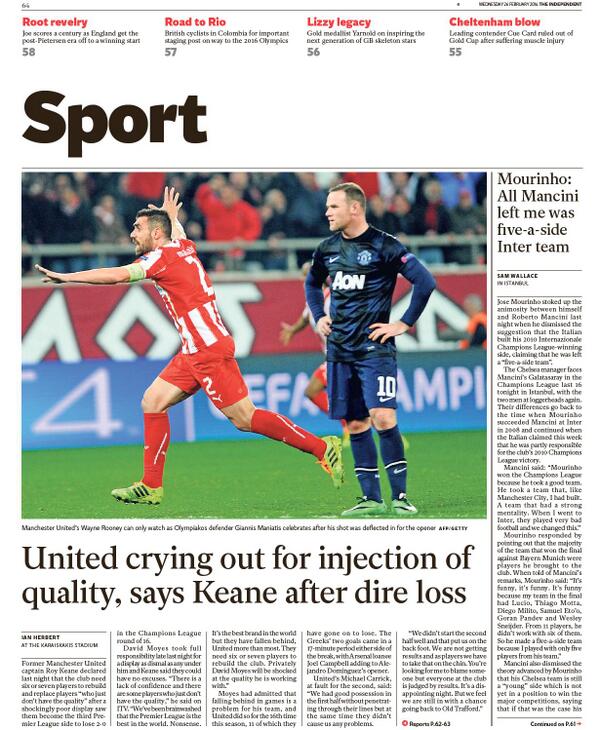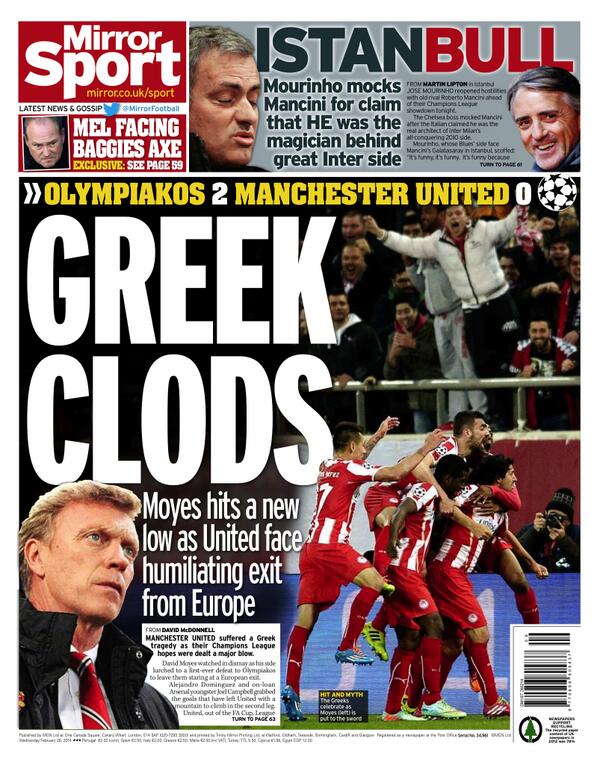 Click here for more Premier League betting tips
---