A glorious anecdote about former Spurs & Arsenal star Sol Campbell [Guardian]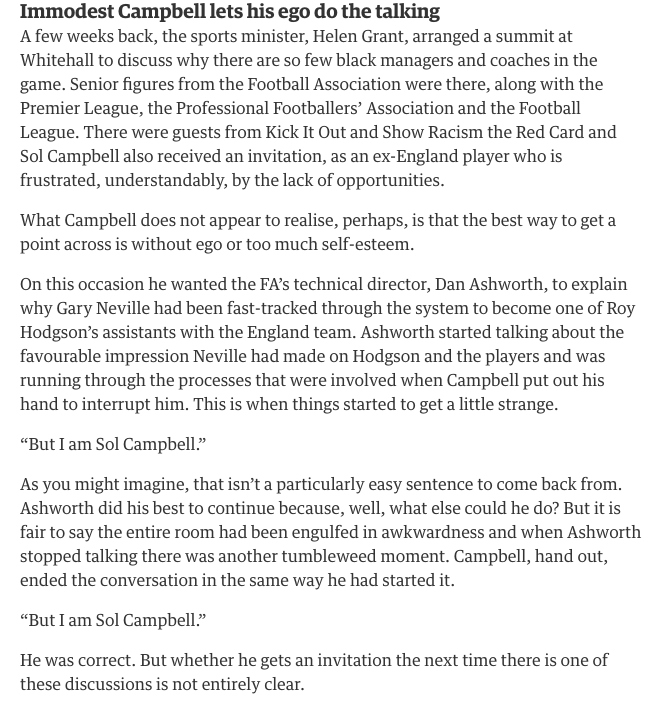 There have been any number of rumours surrounding the personality of Sol Campbell.
Any player that leaves Spurs for Arsenal on a free transfer would have to have a thick skin.
And, in truth, Campbell lived up to his word, by winning plenty of trophies at Arsenal as Tottenham struggled in the late 90s and early 200os.
Campbell was also a key player for England and ever since retirement has not been shy about coming forward.
Whether about how black players often don't get a chance to manage in England, or about his political ambitions, we still hear a lot from Sol Campbell.
On Saturday, Daniel Taylor of The Guardian, published a glorious anecdote about Sol Campbell which will likely have many of you nodding your head.
It came at the bottom of an article about Duncan Edwards, so many might miss an excellent story from Taylor, who is one of the best sports journalists in the business.
A screenshot of the Sol Campbell anecdote is above.
Click here for more Premier League betting tips
---