Glazers will back Manchester United manager David Moyes, for now [Telegraph & Star]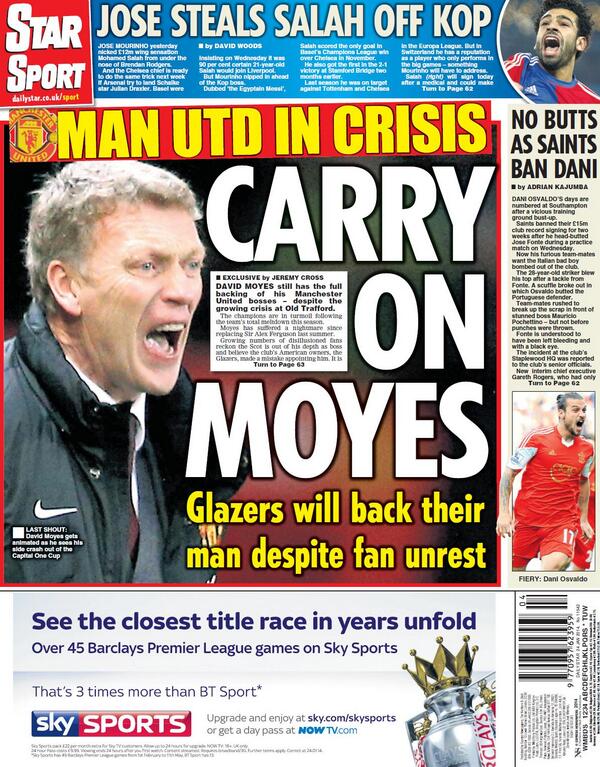 Throughout David Moyes' tumultuous beginning to life at the helm of Manchester United, criticism has been widespread among fans, but there's been little to no talk of discontent at board level.
The narrative stemming from the top has been one of patience and time for Moyes; but the first grumblings are now beginning to appear.
Both The Telegraph and The Star go with this angle on Friday, intimating that the Glazers will be backing Moyes, but only to a point.
Mark Ogden of the Telegraph sums it up, saying that if New York investors continue to walk away, then the bottom line may be the bottom line.
With United's share price plummeting on the NY Stock Exchange, Ogden argues that the Glazers' patience will not be eternal, and that Moyes would be best advised sort out this crisis sooner rather than later.
---