GIF of the dive that Andros Townsend apologised for (Spurs 1 – Chelsea 1)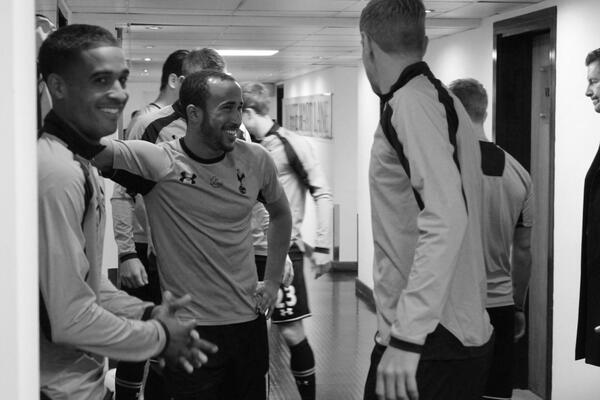 "It was definitely a yellow card. I said to the referee at half-time that, as I have come inside, the leg was there and [Lampard] has pulled out at the last minute but I still went over, so it was a deserved yellow card. I have got to kick it out of my game. Everything happens so fast. I didn't have time to react to him pulling out at the last second. It's sort of instinct. You make mistakes and that dive was a mistake. I apologised to the referee and said I thoroughly deserved it and, hopefully, I won't do that again. It was a deserved booking. The penalty I won against Swansea [last month] people said was a dive but there was a little touch and, if you're running that fast, you are going to go over. When you watch it in slow motion it doesn't look like a foul but running that fast you go over at the slightest touch. If there's contact, it's not a dive but he [Lampard] pulled out here." – Spurs winger Andros Townsend.
"Maybe he was waiting for contact and it didn't come and he fell over and, you know what, you get a yellow card and carry on. We don't need to turn it into a diving campaign because that would get legs very quickly. He's a great talent and he's going to be a big player for Tottenham and for England." – Chelsea midfielder Frank Lampard.
Now you don't see this very often but Andros Townsend has made headlines on Monday for apologising for the dirty dive he committed against Chelsea.
The Spurs winger was booked by the second time this season, by referee Mike Dean in the 43rd minute and we wonder if Lampard would have been quite so magnanimous has it been a foreign player?
GIF of Andros Townsend's dive v Chelsea is below.
---
GAMBLING CAN BE ADDICTIVE, PLEASE PLAY RESPONSIBLY