Gibbs or Ox? Arsenal fans set up online game to help referee Andre Marriner!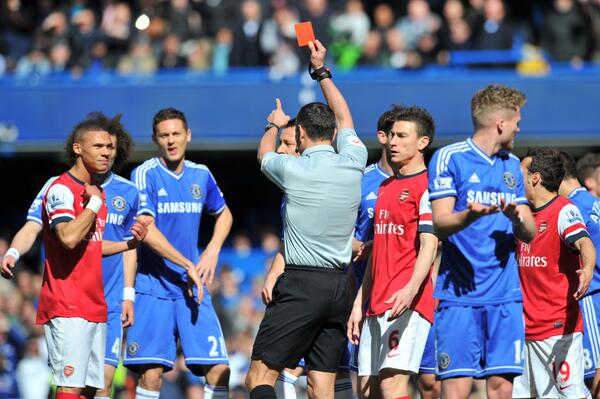 Well, this was somewhat inevitable!
Arsenal fans have set up an online game to help you distinguish between Alex Oxlade-Chamberlain and Kieran Gibbs.
It is of course in response to the third goal conceded by Arsenal in their 6-0 defeat at Chelsea, where The Ox handballed with a shot going just wide of the goal, but Gibbs was sent off by hapless referee Andre Marriner.
Its pretty amusing stuff and will no doubt go viral if it hasn't already!
A couple of screenshots from the game are below.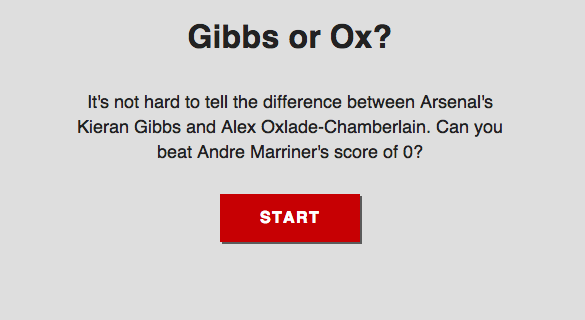 ---