Gary Neville & Jamie Carragher gush over Mesut Özil & Oliver Giroud shifts v Sunderland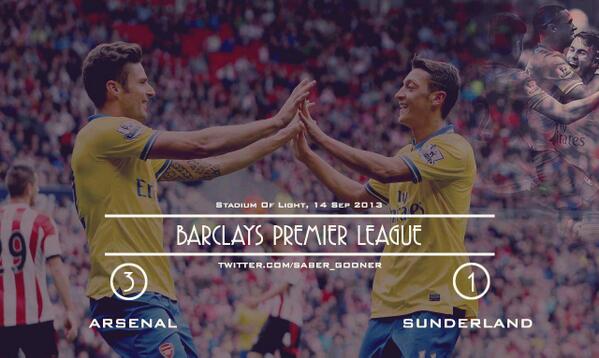 With Arsenal flying at the moment, Gary Neville and Jamie Carragher's job was easy on MOnday night.
The Sky Sports duo gushed with praise for Mesut Özil and Oliver Giroud in their analysis of Arsenal's 3-1 win at Sunderland last weekend.
Neville was first, picking off the performance of Özil.
I think of all the players signed this summer, [Özil] is the one you could generally say is world class. And what do I mean is world class? The one who affects the big games all the time. He's done that… [For Özil] everything looks effortless. 
Carragher turned the spotlight on Giroud, and the ex-Liverpool defender put up a good case showcasing the Frenchman's attacking talents.
Giroud was shown to be a solid, confident centre-forward who can lay off delicate, precise passes to teammates, Theo Walcott in particular. Carragher did stop short, however, of suggesting that Giroud is the complete package.
Watch the analysis of Arsenal's two top men against Sunderland below.
---