Gareth Bale to miss Real Madrid v Dortmund after getting two stitches to close a hole in his knee [Pictures]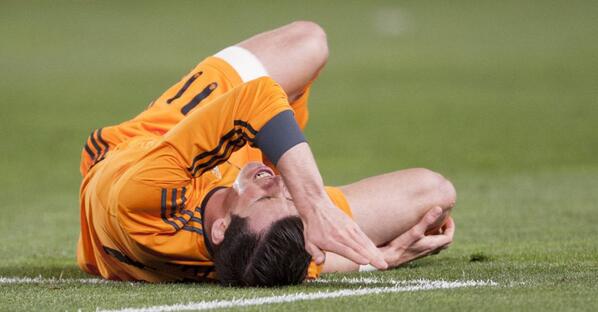 Gareth Bale is all-but a certainty to miss Real Madrid's Champions League match against Borussia Dortmund this week.
Bale was forced off the pitch against Real Sociedad on Saturday night when the 100 million euro man got hurt at the Estadio Municipal de Anoeta in San Sebastián.
Bale was caught by Sociedad's Markel Bergara, and the former Tottenham man was left with a gaping hole in his right knee as a result.
The injury was a blow for Bale after he had scored a superb goal in the 4-0 away win.
After getting injured Bale was initially bandaged up on the sidelines, but after the game the left-footed wizard received two stitches to close up his wound.
Real Madrid head to Germany with a 3-nil result under their belt from the first leg.
See pictures of Gareth Bale's latest injury below.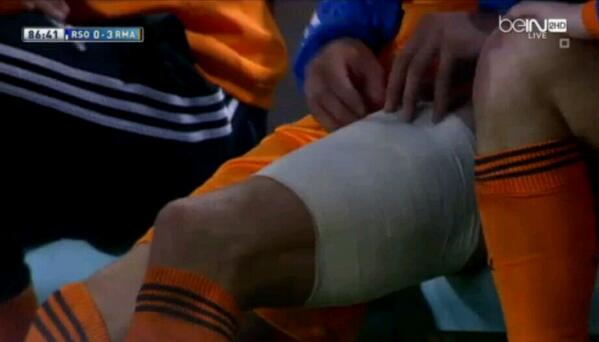 ---