Gabriele Marcotti on why incoming Man City boss Pep Guardiola didn't fail at Bayern [Times]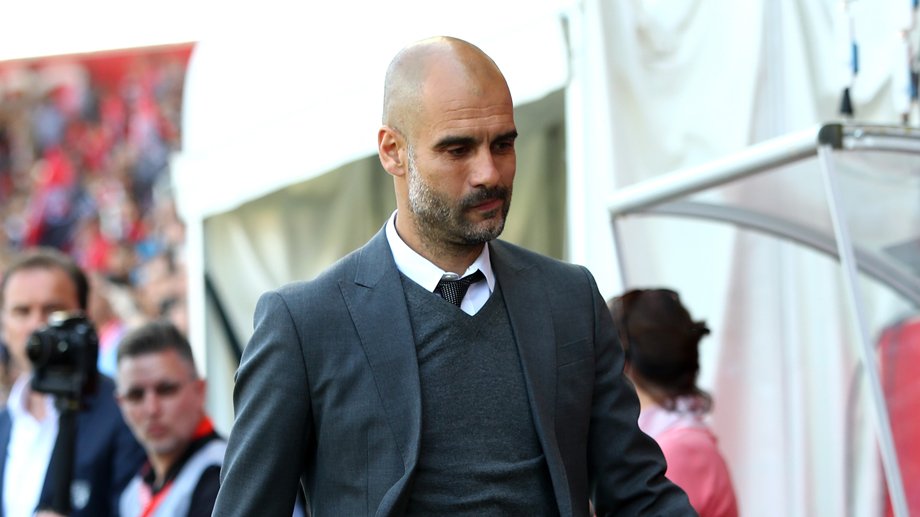 Bayern Munich won their fourth straight Bundesliga title over the weekend, and yet Pep Guardiola is being criticised.
Since the Bavarians were dumped out of the Champions League by Atletico Madrid last week, a new narrative is getting louder which attempts to argue that incoming Manchester City boss Pep Guardiola isn't actually as good as some may think.
When Manchester City first announced that Guardiola will be their new boss in 2016-17, the atmosphere was hugely positive.
Guardiola was billed as one of the best coaches on the planet, who has managed the best, and has won everything.
But suddenly the aura around the Spaniard is dimming, and questions are beginning to be asked. Specifically, in three seasons at Bayern, he failed to win the Champions League, nor did he even reach one UCL final with the German giants.
So even Pep over-rated?
The Times' excellent Gabriele Marcotti warns readers not to get carried away:
To describe all this as "failure" because Bayern were knocked out thanks to the away-goal rule by Atletico Madrid last week is to fail to understand how the game works and the role that chance and probability play.
It's true that in the previous two seasons — when they were knocked out by Barcelona and Real Madrid — some of Guardiola's tactical and strategic decisions backfired badly and they were comprehensively beaten. But that's not what happened this year. Guardiola enjoyed extraordinary resources at Bayern and he achieved extraordinary results. A missed penalty does not change that. Nor do his errors in previous semi-finals suggest that he will come up short at the Etihad next season.
Also see: Pep Guardiola jokes do the rounds as Man United take charge of CL qualification [Tweets]
Why you need a VPN?
Cut chords:
Watch everything (Netflix, BBC iPlayer, Hulu) online using a VPN.
Unlock geoblocking:
A VPN gives you access to the best content from anywhere in the world.
Privacy & security:
A VPN keeps your information private, activity encrypted & data anonymous.
Just $6.67 a month + 3 months free!
Best football betting tips & free bet offers
Click here for more Premier League betting tips
---