Futsal legend Falcao scores brilliant volley & nearly claims rainbow flick goal for Brazil v Croatia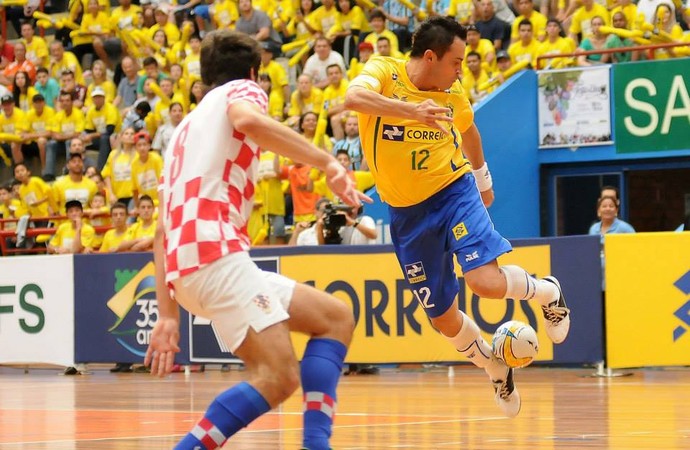 Brazilian Futsal superstar Falcao is like clock work, he almost always pops up with brilliant goals and tremendous skills.
So it proved on Saturday as Brazil routed Croatia 7-0 in a Futtsal international match.
Falcao was so good and has dominated Futsal to such an extent in recent years, that the Croatia players asked for pictures with the trickster after the 7-0 defeat.
There were two stand-out moments for Falcao against Croatia – a tremendous volley Golazo and then an attempt to score with a Lembretta (rainbow flick), which had it gone in would probably have melted the internet!
See both on the video below.
For more Falcao brilliance, see Futsal superstar Falcao's greatest ever goals.
---