Funny pic of Man United's Tom Cleverley attempting to board England plane goes viral [Photoshopped]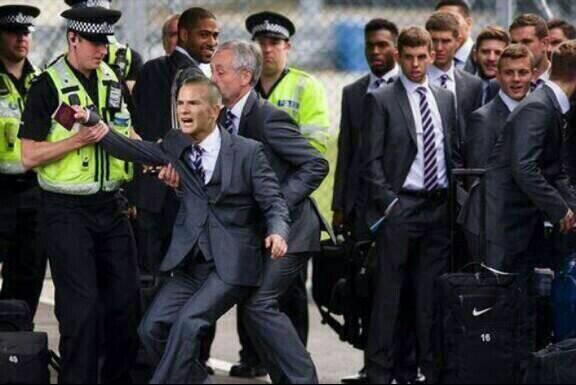 Manchester United midfielder Tom Cleverley was on the receiving end of a petition by England fans, to not send him to the World Cup.
The fans got their wish with Cleverley missing out on Roy Hodgson's squad.
Today, 'comedian' Lee Nelson was seen attempting to get on the England plane for their pre-World Cup trip to Miami.
The picture of him being dragged away by policeman was perfect for photoshop extraordinaires, and @beardedgenius didn't take long to produce the first one with Tom Cleverley.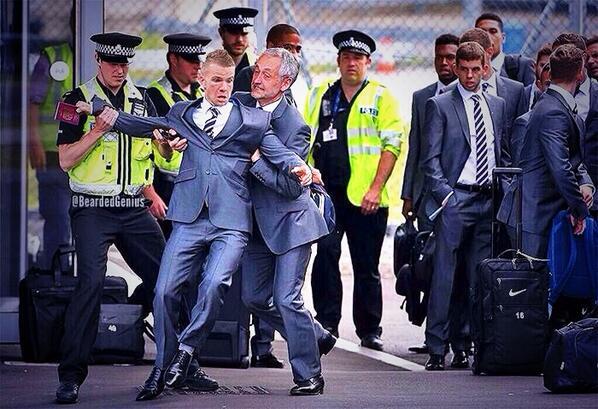 ---