French MP calls for Karim Benzema to be banned from Les Bleus for spitting after Marseillaise (Video)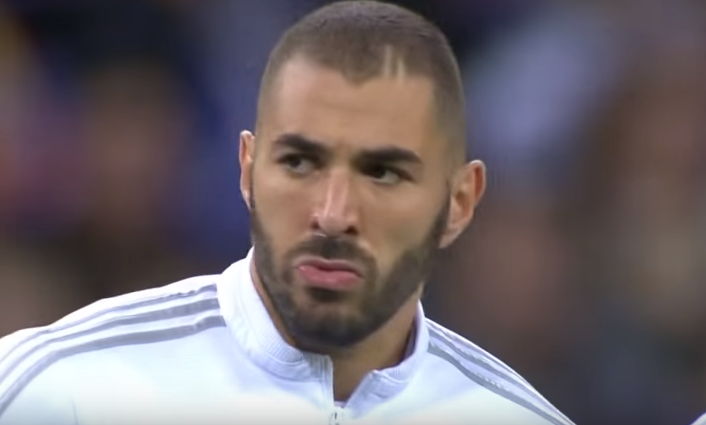 It's been a trying few weeks for Karim Benzema, and the Real Madrid man now finds himself at the heart of a new controversy.
Already caught up in legal problems with the traffic police, and the actual police for his involvement in the Mathieu Valbuena blackmail case, Benzema has now been accused of disrespecting the French national anthem.
At the end of the violin-rendition of La Marseillaise before El Clasico – which was played as a tribute to the victims of the Paris attacks Benzema was seen spitting on the ground.
While it's impossible to tell if this was a coincidence or a conscious act, many in France have decided it was the latter, and French republican MP Nadine Morano (whose party is led by Nicolas Sarkozy) has now called for him to be banned from the France national team.
It's a big accusation to make – footballers spit all the time after all – and Benzema did look a little emotionally moved by the whole thing; the spit could have been made out of nerves.
Watch Benzema's spit after the Marseillaise below and make your own minds up…
Click here for more Premier League betting tips
---