#FreeShinji: BVB fans launch Twitter campaign to resign Kagawa from Man United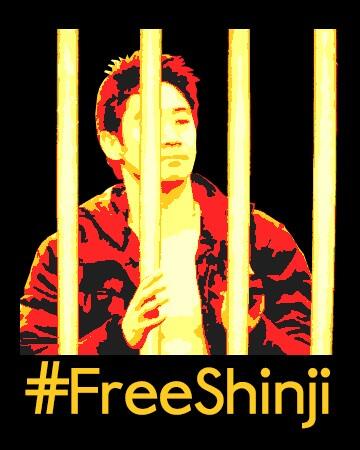 Put #freeshinji into the Twitter search box and messages will start flowing down your screen like you're watching the Matrix.
A new Twitter campaign launched by Borussia Dortmund fans is spreading fast as the Bundesliga supporters urge their club to try and resign Shinji Kagawa from Manchester United.
The online movement has a symbol: a picture of Manchester United's Japanese forward locked behind bars.
The Dortmund fans spearheading the #freeshinji campaign believe that the Japanese international's lack of participation at the start of the Premier League season for the Red Devils has set a precedent that Kagawa will only be a fringe player at Old Trafford under David Moyes.
Believing Kagawa to be far better than just a benchwarmer, the hope is that the #freeshinji group can rile up enough BVB fans to pressurise their club into trying to resign Shinji before the transfer window shuts on September 2nd.
The likelihood of Kagawa leaving Manchester United this summer however remain virtually zilch, as Dortmund coach Jurgen Klopp admitted that he had contacted Kagawa after the departure of Mario Gotze to Bayern earlier in the summer, but that:
[Coming back] is not an option for him this year and not an option for us…  This was made obvious quite quickly. Shinji wants to prove himself at Man United this season. I didnt think the response would be any different but better safe than sorry.
Kagawa made 26 appearances for United in 2012-13, scoring six times.
The #freeshinji thing isn't half talking off with it trending in Germany. I'm worried someone will literally kidnap him on the way to ASDA.

— Ross Dunbar (@rossdunbar93) August 27, 2013
Do the flashmob! Let's tweet #FreeShinji all together at 19:09 (7:09pm CET) today! :-)

— Anika (@Borussika) August 27, 2013
Reason why the Dortmund fans have chosen 19:09 as the time is, of course, because BVB were founded in 1909 (via @hermanschuller )

— Jonas Giæver (@CheGiaevara) August 27, 2013
Play Tom Cleverley instead of the 2-time Bundesliga winner Kagawa, fresh from a man of the match award vs Italy. #freeshinji #moyeslogic

— Gareth Bale (@GarethBale22) August 26, 2013
Someone reported that #FreeShinji was on Japanese news

— Irish Dortmund (@IrishDortmund) August 27, 2013
Shinji come back to Dortmund where you are loved and they know how to use you #FreeShinji

— Chris (@mrlibertine) August 26, 2013
Click here for more Premier League betting tips
---
Advertisement
Why you need a VPN?
Cut chords:
Watch everything (Netflix, BBC iPlayer, Hulu) online using a VPN.
Unlock geoblocking:
A VPN gives you access to the best content from anywhere in the world.
Privacy & security:
A VPN keeps your information private, activity encrypted & data anonymous.
Just $6.67 a month + 3 months free!