France Football name the top 20 best paid players & coaches in world football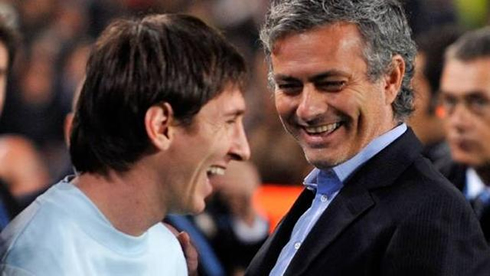 Respected magazine France Football have today published a couple of intriguing lists, detailing the 20 best paid players and coaches in world football.
On the players, we see that the two greatest of them all are one and two just days before they face off in El Clasico on Sunday.
Lionel Messi is re-negotiating his current contract at Barcelona, according to latest reports but still sits at the top of the list.
The salaries include all payments received, including from their respective clubs and advertising deals.
The top 20 best paid players can be seen below.
1. Lionel Messi – €41m
2. Cristiano Ronaldo – €39.5m
3. Neymar – €29m
4. Wayne Rooney – €24m
5. Zlatan Ibrahimovic – €23.5m
6. Radamel Falcao – €21.2m
7. Sergio Aguero – €19.7m
8. Thiago Silva – €17m
9. Eden Hazard – €16.8m
10. Franck Ribery – €16.5m
11. Fernando Torres – €16.2m
12. Yaya Touré – €16m
13. David Silva – €15.5m
14. Gareth Bale – €14.5m
14. Bastian Schweinsteiger – €14.5m
16. Luis Suarez – €14.2m
17. Mario Gotze – €13.9m
18. Philip Lahm – €13m
19. Gianluigi Buffon €12.9m
19. Blaise Matuidi €12.9m
France Football also named the top 20 best paid coaches in world football and not for the first time, top of the tree is Jose Mourinho.
The Special One has come first in this France Football list for ten of the last 11 seasons…
Next up is Pep Guardiola, followed by Galatasaray coach Roberto Mancini.
Interestingly, both Roberto Di Matteo and Andre Villas-Boas appear on this list as they are being paid off by Chelsea and Spurs respectively.
1. Jose Mourinho – €17m
2. Pep Guardiola – €15m
3. Roberto Mancini – €14m
4. Carlo Ancelotti – €13.5m
5. Fabio Capello – €12m
6. Marcelo Lippi – €11.5m
7. Arsene Wenger – €9.6m
8. Roberto Di Matteo – €8.2m
9. Andre Villas-Boas – €6.9m
10. Rafael Benitez – €6.8m
11. Luciano Spalletti – €6.5m
11. Jurgen Klopp – €6.5m
13. David Moyes – €6.4m
13. Manuel Pellegrini – €6.4m
15. Walter Mazzarri €6.1m
16. Gerardo Martino – €5.4m
16. Antonio Conte – €5.4m
18. Claudio Ranieri – €5.2m
19. Laurent Blanc – €4.2m
20. Jorge Jesus – €4m
---
GAMBLING CAN BE ADDICTIVE, PLEASE PLAY RESPONSIBLY