Forget Ramos controversy: Lionel Messi's awesome through ball for Neymar was Clasico highlight [Video]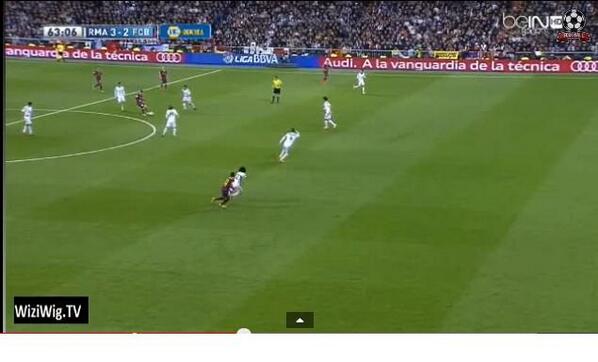 Amid all the white noise that has surrounded the Ramos red card on Neymar during last Sunday's epic Clasico, one of the, if not the most beautiful moment of the game has been sadly overlooked.
Leo Messi scored a hat-trick and made the assist for the first goal, but had Neymar been given the chance to score, Messi would have had an assist for the ages.
His 'pase de la muerte' on the centre circle took out the entire Madrid defence and midfield – 6 players in total, with the ball cutting right through Modric, Alonso, Ramos and Marcelo, which Neymar latched onto perfectly.
Just take a moment now to bask in that wonderful wonderful moment from the Man of the Match Leo Messi.
---