F**king Disgrace: Galatasaray's Drogba & Eboue sent to Discipline Committee over Mandela t-shirts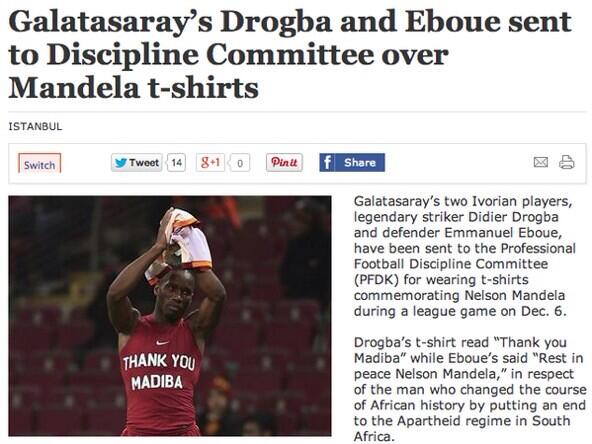 Last Friday evening Galatasaray's Didier Drogba and Emmanuel Eboue played a lovely homage to the late Nelson Mandela by bearing t-shirt messages in their side's win over Elazigspor (article here).
It's now come to light that the Turkish football authorities took a rather dim view of the benevolent gesture, believing it to carry a political message and hence break the rules, and have summoned the pair to the FA disciplinary committee to explain themselves.
What else is there to say than it's a fucking disgrace.
---