Feral hooded youths surround Sky reporter as Lee Cattermole's move to Stoke falls through [Pictures]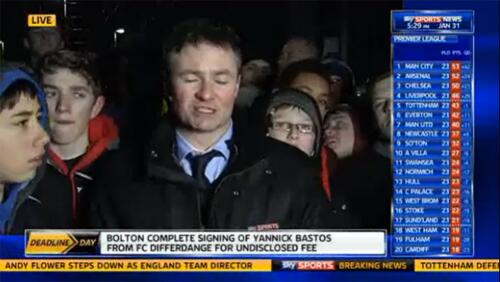 It's the image that's become synonymous with Transfer Deadline Day: a rabble of hooded disaffected youth surrounding Sky's roving reporter outside any given football stadium as an impending move edges closer to completion.
Stoke was the scene of the classic Deadline Day image today, as a rabble of disaffected youth hung out with Sky's reporter awaiting updates on the possible glamour signing of the window: Lee Cattermole's proposed move from Sunderland to Stoke.
Alas, the deal fell through, and Stoke won't be getting the most Stokian of players, but that didn't bother the small army of hooded young men surrounding Sky's ever-so slightly intimidated reporter.
Erm, don't they have homework, or guitar lessons or something?!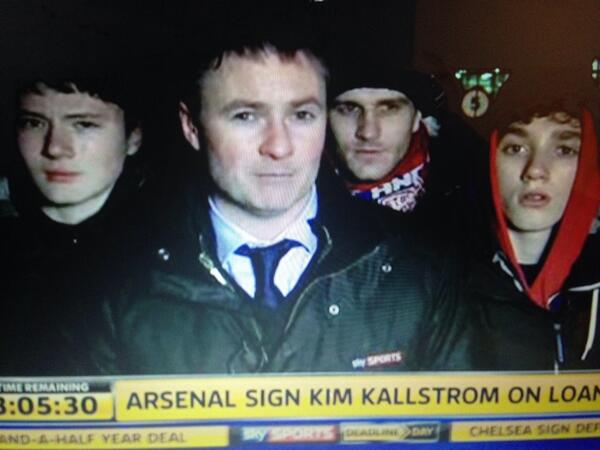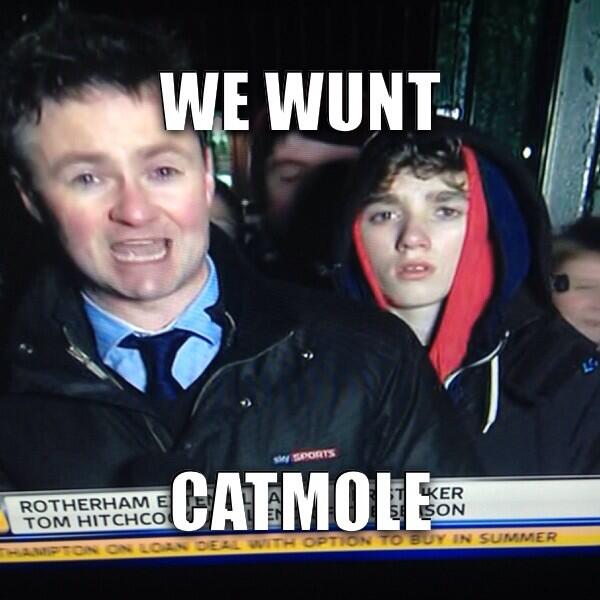 ---