FC Barcelona reveal that Thomas Vermaelen has a thigh injury, out for unknown period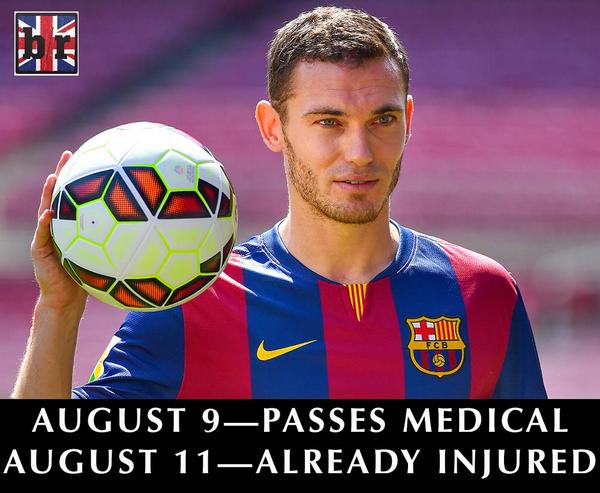 Never buy a player from Arsene Wenger, so the proverb goes.
Just two days after Thomas Vermaelen passed his medical at Barcelona, having signed from Arsenal for approximately £15m, the Catalan club have revealed that the Belgian defender is carrying a thigh injury, sustained at the World Cup.
Of course, a thigh injury wouldn't be a reason for a player to fail a medical – the exam is more of a holistic formality, but still, it's surprising that Vermaelen's injury was kept on the hush hush throughout negotiations.
You'd have to feel Barcelona were already aware, but preferred to keep it quiet so as not to cause a panic among the fans.
According to the club website, he'll undergo physiotherapy, and will be unavailable for an unknown period.
---
GAMBLING CAN BE ADDICTIVE, PLEASE PLAY RESPONSIBLY