Fantasy Football World Cup Tips – A top 11 list for Brazil 2014
Predict the 48 World Cup group stage results and win ONE MILLION POUNDS!!!!!
It only comes along every four years and this time it promises to be an epic World Cup in Brazil, for the whole planet to enjoy.
But, not all of us will be "loving" every minute of the tournament but look set to be stressing over clean sheets, assists and, most importantly, who to captain.
There does not appear to be a stand out Fantasy Football World Cup game to take part in for Brazil 2014, but there are plenty about and many of you will no doubt be doing your auctions in the coming days with now under a week to go.
Below are our tips for the tournament, having consulted 101 Great Goals fans on both our Twitter and Facebook pages.
1. Sergio Ramos. At 28-years-old Sergio Ramos comes into the World Cup this summer in the absolute peak of his playing career. Not everyone's cup of tea, the Val Kilmer look-a-like has been so good in the latter stages of the season that Real Madrid's La Decima will almost go down as his individual triumph.
Ramos has to be the best goal scoring defender in world football right now. At the time of posting, Ramos has scored six goals in his past seven matches. Including two at Bayern Munich and one against Atletico Madrid in Lisbon – arguably the most important goal in the last decade scored by anyone for Real Madrid.
Throw in the fact that Spain don't concede many because they don't allow the opposition much of the ball and it becomes clear why every Fantasy team needs Sergio Ramos.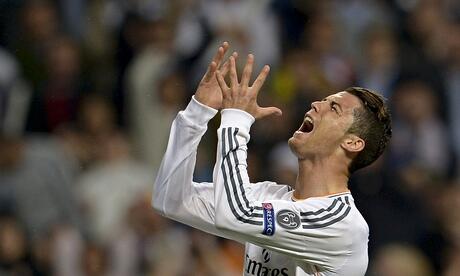 2. Avoid Cristiano Ronaldo. He is knackered! Fantasy Football managers, like those at club and international level, must learn from history.
In 2002, Zinedine Zidane scored the signature goal of the Champions League final with that volley in Glasgow against Bayer Leverkusen but then hobbled through the World Cup in South Korea and Japan as France exited at the group stages.
The end of Real Madrid's season was dominated by talk of Cristiano Ronaldo's fitness. And, the start of Portugal's World Cup campaign has been similarly afflicted.
Throw in the fact that Ronaldo is reportedly making a secret film and will probably push himself too far and you have a high-profile player to avoid. Germany, USA and Ghana also present good, strong defences, keen to halt the Portuguese superstar in Group G.
3. Forget the Argentinean strikers. You need Angel Di Maria! Most Fantasy Football teams will include at least one of Lionel Messi, Gonzalo Higuain and Sergio Aguero. You can't argue with that.
But, as all Fantasy Football managers know, with three top class strikers, Argentina will likely share the goals around and with an easy looking group, they will all at some stage be rested. Especially as all three have been laid low by injury in recent months.
Angel Di Maria meanwhile has slowly become one of Real Madrid's most influential players, with an engine that seemingly never tires. The Argentine workhorse provided the most assists in the Champions League (5) and La Liga (7) during the 2013/2014 season.
4. France defenders. Les Bleus are in one of the easiest groups at the World Cup. Didier Deschamps' side should ease through Group E and in particular will keep things tight at the back with a host of Premier League experience.
Hugo Lloris is a safe pair hands in goal, full backs Patrice Evra, Bacary Sagna and Mathieu Debuchy are all reliable both defensively and offensively. Whilst Mamadou Sakho, Laurent Koscielny and Raphael Varane are all very capable and could nick in with some goals at the other end too.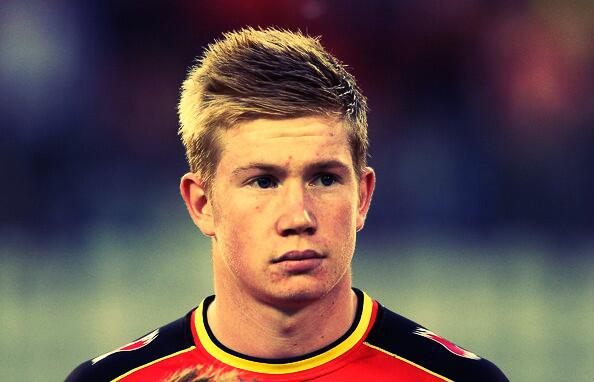 5. Eden Hazard, Kevin De Bruyne & Romelu Lukaku. We have all been tipping Belgium to take the World Cup by storm for years now. In truth, Marc Wilmots has a job on his hands to mould a golden generation of players into an effective unit, but the Red Devils undoubtedly have a fighting chance.
Group H (including Algeria, Russia and South Korea) looks very winnable and three victories a real possibility.  Christian Benteke's injury means the front two of Eden Hazard and Romelu Lukaku are bound to be amongst the goals and assists.
Like Di Maria for Argentina, Kevin De Bruyne is the midfielder that makes things happen for Belgium. Forget the fact that Chelsea sold him to Wolfsburg, the 22-year-old is a class act and a central role means involvement in much of their attacking play.
6. The three Croatia schemers. Now this is a bit left-field for Fantasy Football but one of, if not all three of, Luka Modric, Ivan Rakitic and Mateo Kovacic is going to find some new fans this summer.
The trouble with the Croatian schemers is that they often play the pass before the assist which is no good in Fantasy terms.
Perhaps you are better off picking Mario Mandzukic who should be provided with ridiculously good service throughout. Playing Brazil first up means the Bayern striker (looking for a summer move) or the three midfield wizards should be brought in for their second group game against Cameroon.
7. Robin van Persie is in super form. Holland have played three pre-World Cup friendlies, RVP has bagged two goals and an assist of the four Dutch goals so far.
The overriding thought surrounding the Manchester United striker is that he is going into this World Cup now happy with his manager at club and international level. At 30 years of age this is likely to be his last chance to impress on the big stage.
Since 2013, RVP has scored 1 goal every 87 minutes for Holland – 14 goals in 1218 minutes – in the same period Lionel Messi has scored for Argentina every 113 minutes.
8. Neymar & Paulinho look good bets for the hosts. The whole tournament arguably rests at the feet of Neymar.
Brazil's defence is so strong – Thiago Silva and David Luiz are surely the best central defensive pair in the tournament – that if Neymar turns up, Big Phil will secure another World Cup trophy.
The tactics employed by Scolari means that Paulinho is tasked with getting forward from midfield and will threaten the goal. The 25-year-old was starting to show good form towards the end of the season at Spurs and was impressive in the Confederations Cup last year.
9. Fabian Schär. The central defender was top goalscorer for Switzerland in qualifying, and they should progress from an "easy" group. At just 22, the Basel man has scored goals throughout his career from set pieces.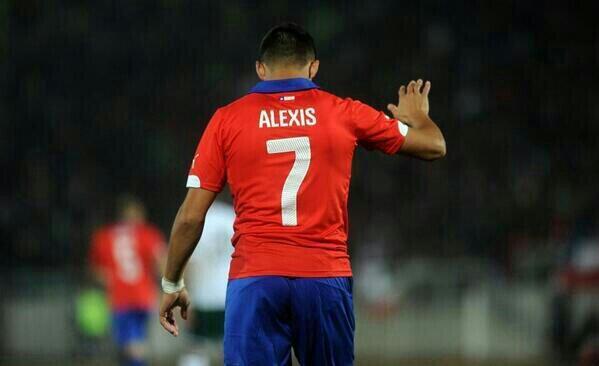 10. Alexis Sanchez is the assist king! Chile have scored five goals in their last two friendly matches – Alexis Sanchez has bagged five assists.
The Barcelona forward had a terrific season in terms of stats – 21 goals and 17 assists. Yet, is still not fully trusted at the Nou Camp. This, in truth, should make Sanchez even more determined to prove a point in Brazil.
Expect Sanchez to run riot against Australia in Chile's opening World Cup game – Spain and Holland will be tougher opposition.
One final stat on Chile's talisman: In 67 games for Chile, Alexis Sanchez has scored 22 goals and bagged 21 assists.
11. Carlos Bacca. The Sevilla striker is a dark horse for top goal scorer in Brazil.
Radamel Falcao's injury has opened the door to one of his replacements and whilst Jackson Martinez and Teofilo Gutierrez could emerge in Brazil Bacca has just come off a fine first season in Spain.
Has the power and finishing ability to replace Radamel Falcao and Colombia have plenty of attacking players to provide him with the ammunition.
Bacca also has, what all big World Cup stars need, a great background story of when he was fisherman…
Other in-form players going into the tournament include: Ross Barkley, Antoine Griezmann, Juanfran, Edin Dzeko, Clint Dempsey, Thibaut Courtois, Yaya Toure, Andrea Pirlo, Pablo Zabaleta, Keylor Navas, Lukas Podolski and Shinji Kagawa.
Predict the 48 World Cup group stage results and win ONE MILLION POUNDS!!!!!
---
GAMBLING CAN BE ADDICTIVE, PLEASE PLAY RESPONSIBLY