Fans brandish a Nazi flag with a swastika at the Shinnik Yaroslavl v Spartak Moscow match [Shocking Pictures]
The case against Russia hosting the 2018 World Cup seems to be building by the day.
Just five years before world football arrives in Russia for the greatest sporting event on the planet, Russia's problems with racism, anti-semitism and social prejudice are are the forefront of many football people's minds at the moment.
Just last week Man City's Yaya Toure was subjected to horrific monkey chants from CSKA Moscow fans in the Champions League, while on Wednesday night a shocking picture was taken at the cup match between Shinnik Yaroslavl and Spartak Moscow.
In front of  backdrop of red and orange flares, photographers snapped Yaroslavl fans holding a Nazi flag with a swastika on it in the stands.
Moreover, the match turned violent as fans caused damage in the stands, with riot police called into action as seats and various other missiles were hurled onto the pitch.
Pictures of the despicable Yaroslavl fans hold a Nazi flag, plus images of the trouble at the game, can be seen below.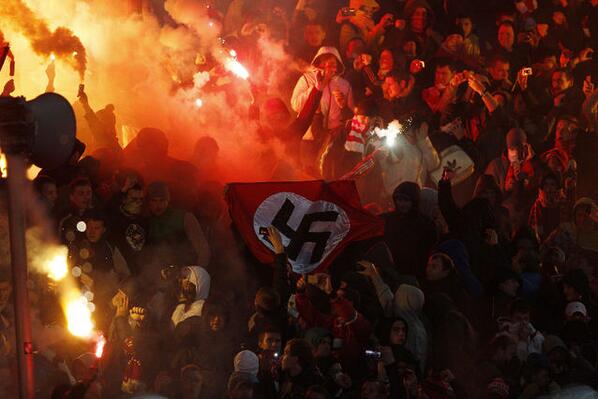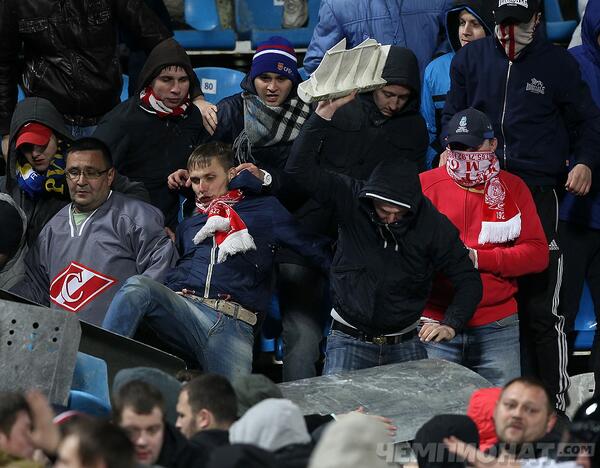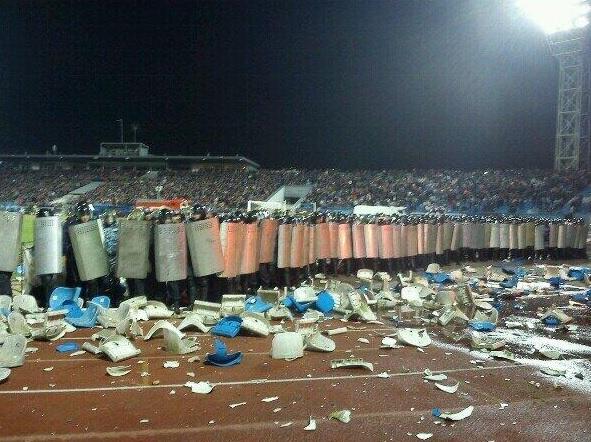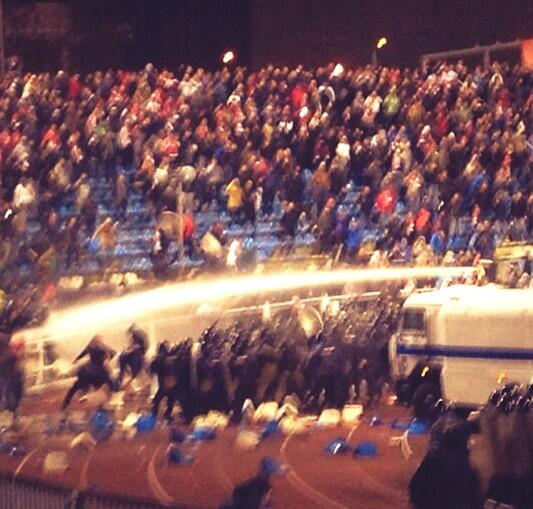 ---