FAIL! Barcelona superstar Neymar fall off the stage during a Nike promo show in Bangkok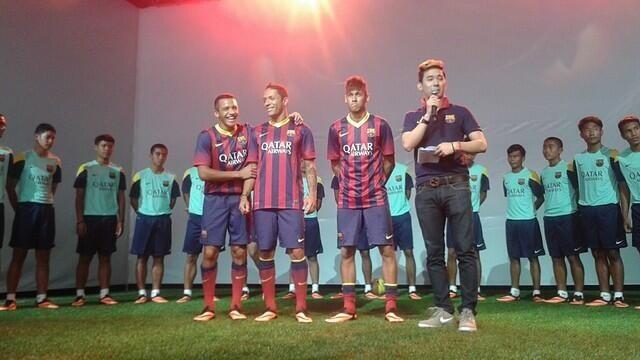 Neymar, Barcelona's £50m marquee signing, suffered a humiliating FAIL during a Nike workshop in Bangkok on Tuesday.
Amid stories that Barcelona's new acquisition has drastically lost weight due to anemia in the past few weeks, the Brazilian lost his bearings, and ultimately his footing, in an embarrassing moment in Thailand.
Neymar involved in a football skills show, running around in a circle with a ball at his feet, as a packed rooms of fans recorded him with their smart phones.
Then the shock factor kicked in: Neymar lost control of the ball in a sequence of movements that lead to him literally falling off the stage and onto his backside.
A huge gasp went up from the crowd when Neymar fell over.
Like a trooper though, the teenager instantly jumped up and continued to run around like a hamster in a wheel for the crowd's amusement.
Watch Neymar's FAIL below.
---