FAIL! Amir Sayoud (Al Ahly) takes one of the all-time awful penalties vs Kima Aswan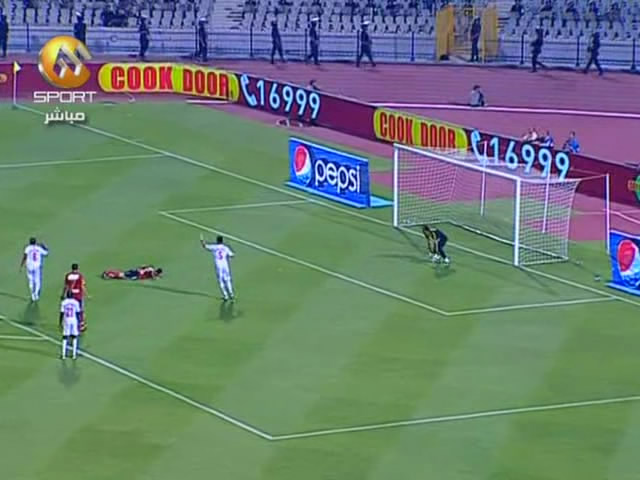 This. Is. Terrible.
While most of the world's attention on Tuesday was focused on the international arena, in Egypt the latest round of the cup was underway.
Al Ahly roasted Kima Aswan 4-nil, however the win wasn't all smiles for the hosts as Amir Sayoud spectacularly fluffed a penalty. Sayoud's intention was to try and fake-out the Kima Aswan goalie through a stuttered penalty approach, but instead of fooling the keeper it was the taker who ended up with egg on his face.
The striker managed to get his foot stuck in the ground as he faked a shot on goal. That caused him to loose his footing, resulting in the taker falling flat on his face as his effort trickled humiliating to the goalie.
Adding insult to injury, Sayoud was booked by the referee for taking an illegal spot-kick.
Watch Amir Sayoud's brilliantly bad penalty here.
(Thanks to @mahero21 for sending this on.)
Click here for more Premier League betting tips
---