Fabulous Photoshop: Liverpool's Kolo Toure stalks Kim Kardashian wearing a skimpy bathing suit
Congrats to the maker of this brilliant photoshop.
Kolo Toure is already a massive fans favourite both in Liverpool and around student campuses in England, and the popular Anfield centre-back has now been photoshopped into the tabloid picture of the last seven days.
Reality star Kim Kardashian was back in the news last week for posting a skimpy bathing suit selfie onto Instagram.
That photo has now been doctored to include the Liverpool defender leering from behind a wall.
See Kolo Toure stalk Kim Kardashian below.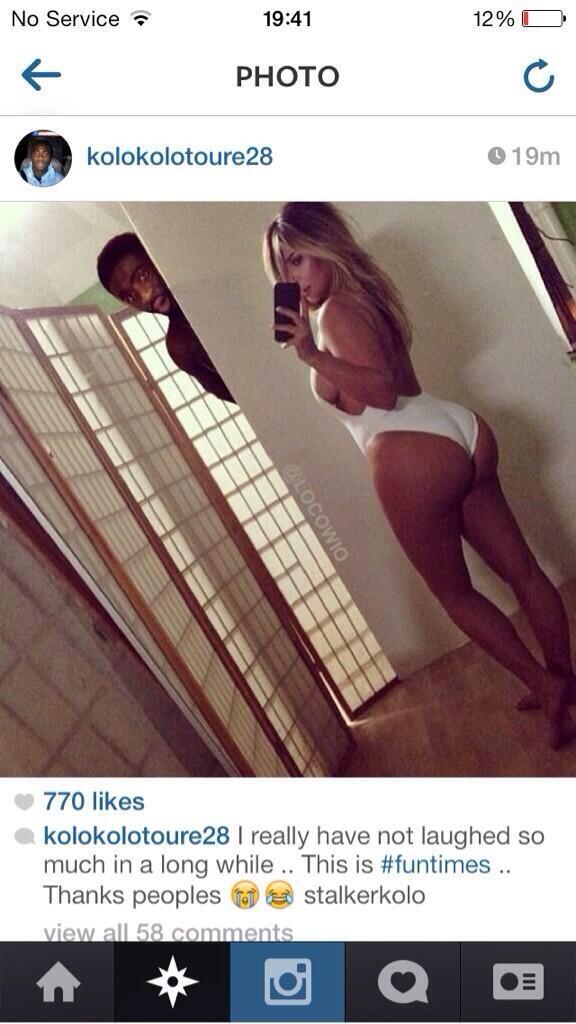 ---