Fabio Capello blames laser shone by Algeria fans in Akinfeev's eyes on Russia's World Cup exit [Pictures]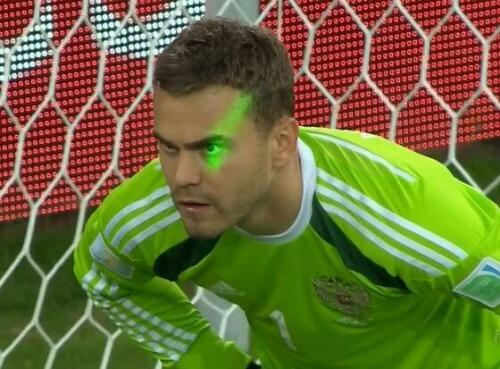 Russia are feeling pretty aggrieved this morning, having been knocked out of the World Cup because of the foul play from their opposing team's fans.
A green laser pen was shone in Russian keeeper Akinfeev's face just before the game's key moment – Algeria's goal, which gave them the equalizer and point they needed.
Had Russia held out for the win, it would have been they, and not Algeria, who advanced.
Just after the laser was shone in Akinfeev's face, Djabou's sent a free-kick into the Russian box; Akinffev came out to claim it, but Algeria's Islam Slimani beat him to it.
Had he been blinded/unsighted by the laser?
Capello certainly felt so afterwards:
"He was blinded by the laser beam."
Capello said: "There are pictures. You can see that in the footage. This not an excuse, it is a fact. There was a laser. I have never come up with excuses to get by in my entire life."
Though a salary of 9 million euros per year should see you doing considerably more in a weak group than having to resort to using the excuse of a laser beam, Don Fabio probably has a strong case here.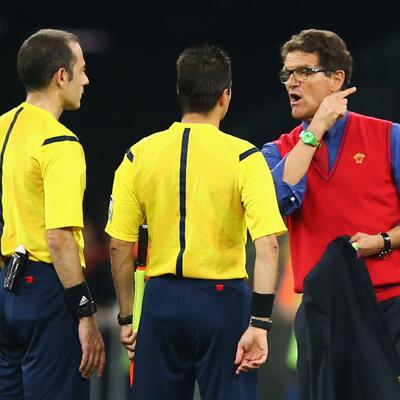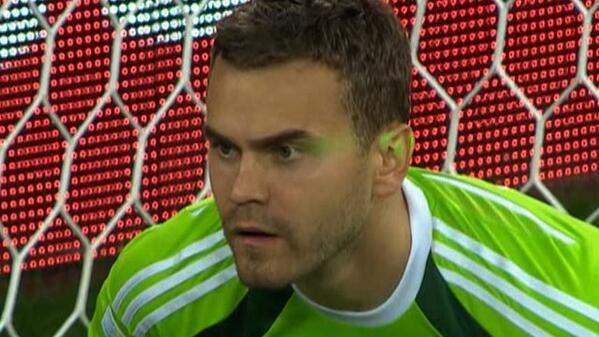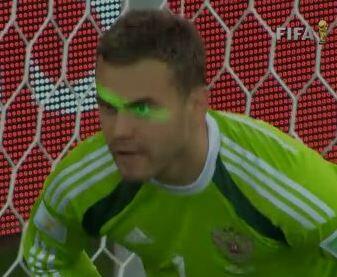 ---
GAMBLING CAN BE ADDICTIVE, PLEASE PLAY RESPONSIBLY