Fabian Delph proved that there is still loyalty in football….but it has a 1-week expiry date [Video]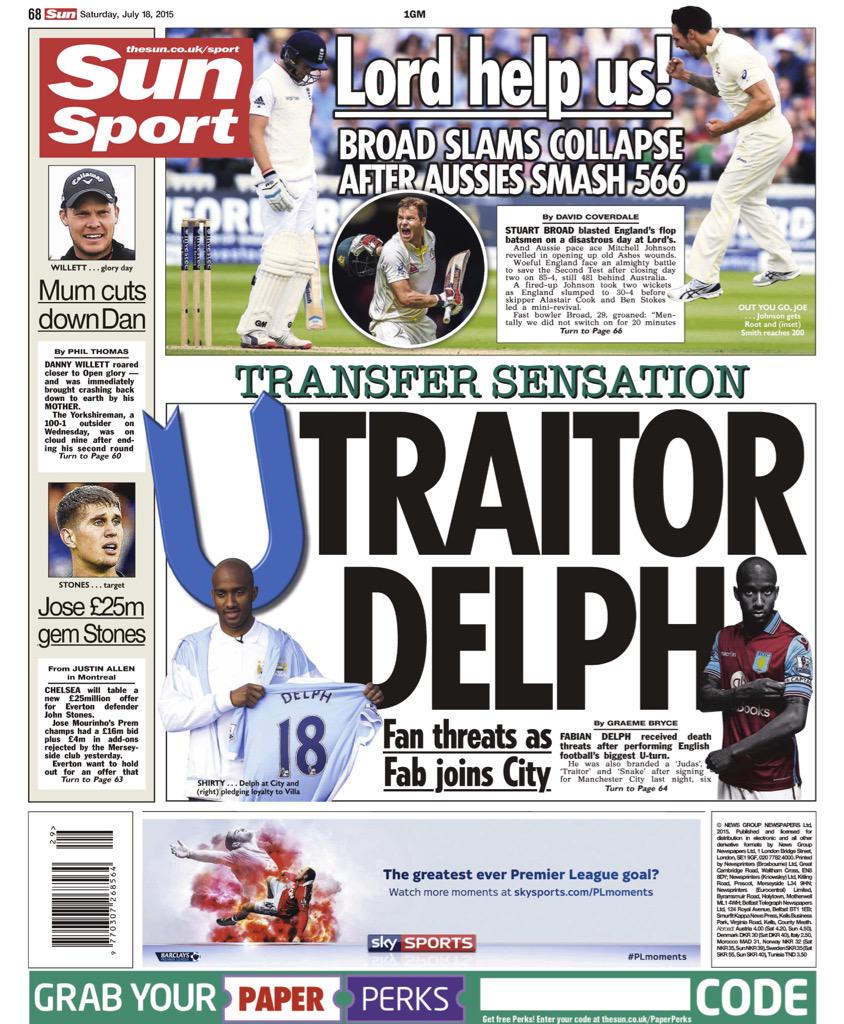 This time last week (actually 6 days ago), Fabian Delph was being held up as a beacon of hope for his decision to stay at Aston Villa and resist Manchester City's black gold.
Fast forward those six days, and Delph is just another mercenary, forgoing loyalty to follow the money, after pulling off a dramatic U-turn and an in fact deciding to join City in the end.
If Delph wants to play for a bigger team with better chances of winning silverware, then that's his prerogative and he shouldn't be too harshly treated.
Of course, it wouldn't be so bad if he was bragging about 'proving that there's still loyalty in football' last week.
Yes there is Fabian. But it expires after one week.
---