Eyesore! Belgian town Tubize renovate Platini statue, turn it into shrine of Chelsea's Eden Hazard [Pictures]
The quaint Belgian town of Tubize wanted to pay tribute to local lad Eden Hazard, who started out his formative football education at the club, before being signed to French club Lille.
Perhaps without wanting to shell out on an entirely new statue from scratch, they decided to simply renovate the rather bizarre one of Platini they sculpted in 1986, converting it into a Hazard shrine.
Being as generous as possible, it's a bit of a monstrosity, with ridiculously outsize limbs, and a truly bewildering outstretched pose.
Hazard could not be present for the unveiling; his mother (a former professional footballer herself) attended in his place, and said: 'Eden was very flattered to hear about this. From 2000 onwards, we would bring him here to Tubize to train 4 times per week, so it's a lovely homage.'
More pictures below the fold.
(Via So Foot)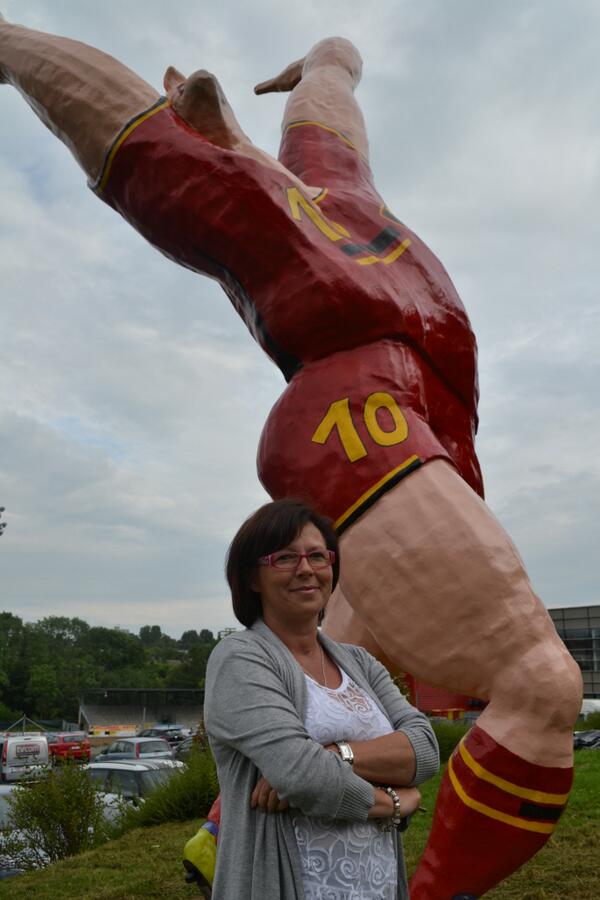 ---
GAMBLING CAN BE ADDICTIVE, PLEASE PLAY RESPONSIBLY