"Every asset that Rangers have had in the last 10 years has been sold"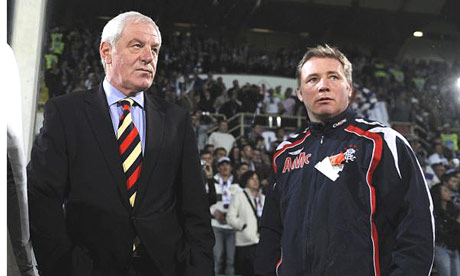 Its a bleak picture if your a Rangers fan these days. Last season ended in massive disappointment as they conspired to surrender the SPL to Celtic without even putting up a fight, and then they got played off the park by Zenit St. Petersburg in the UEFA Cup final.
And the start of this season has been equally humbling. After a being humiliated with a defeat to FBK Kaunas in the Champions League qualifiers, with no discernible transfers coming into Ibrox, Walter Smith's best efforts to put a nice gloss over affairs, and the sale of Carlos Cuellar to Aston Villa, Rangers fans have had enough.
The Ibrox faithful are angry, and chairman David Murray is firmly in the firing line. Taking his cause to the radio and TV audience, David Edgar – chairman of the Rangers Supporters Trust, has stepped up as the mouthpiece for the diehard 'Gers fans and gone public with his criticism of the club, the management and moaning about everything in between.
Wanting heads to roll and a new order to be instilled, David Edgar's thoughts on the plight of the blue half of Glasgow can be watched here, here, here, here and here. (There is a lot to complain about!)
---