Even Cristiano Ronaldo can't play Grand Theft Auto online, gets an error message [Picture]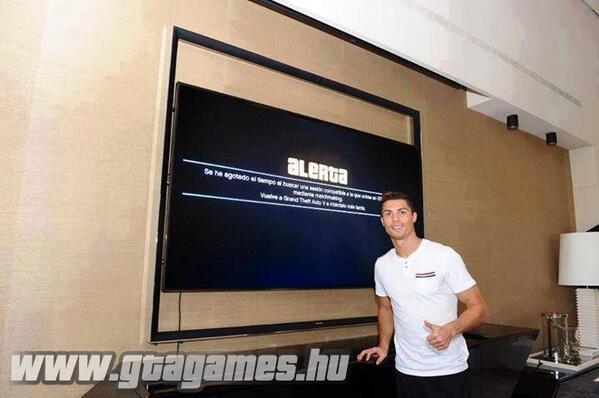 Fans of the mega-successful computer game Grand Theft Auto have been complaining furiously over the past few days as many gamers have been unable to enjoy the shoot-em-up online.
Fans of GTA have been receiving error messages on Rockstar's servers, and on Monday a picture starting getting passed round the internet of Cristiano Ronaldo standing in front of a giant screen as he also faced the same problem.
Whether the picture is real or a meme is unknown, but many GTA fans are distributing the image as 100% real.
Aside from this latest image, fans of GTA have long imagined what the game would be like if Cristiano Ronaldo was the central figure in the game.
In that regard, a bunch of talented hackers have included the Real Madrid star in the new GTA IV, and you can watch Cristiano shooting up the streets of New York below.
---
GAMBLING CAN BE ADDICTIVE, PLEASE PLAY RESPONSIBLY